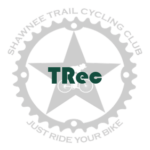 Wheels Down: 7:30am
Distance: 35-40 miles
Ride Leader: Corey Adams
» Ride Queries
» Club Waiver Policy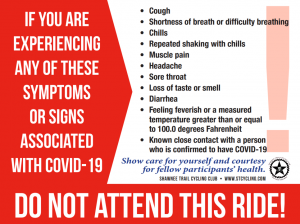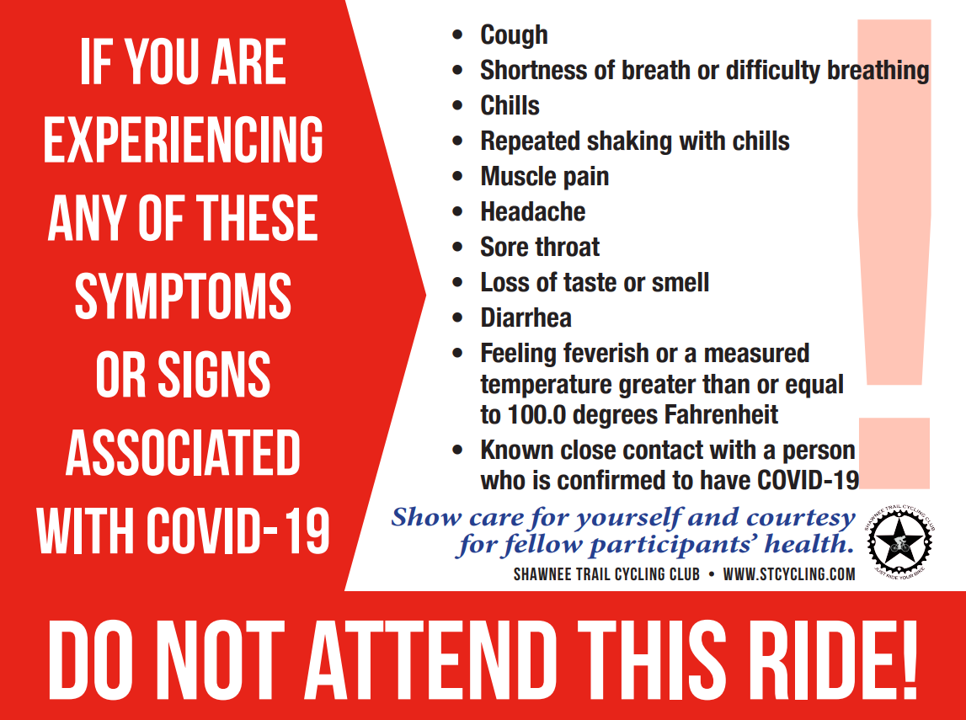 To help you make the "good choice" when selecting a Shawnee Trail Cycling Club ride, we have made an attempt to rate each ride based on a combination of factors.  We have selected what we consider the most important criteria, including pace, distance and terrain.
Please take into account that these ratings are based on someone of average fitness.  If your fitness is above or below the average participant, you may find these rides much easier or far more difficult to complete.
For example when looking at the Saturday CPS C pace group, it has a pace of C (3) + a distance of 45mi (4) + rolling hills throughout the ride (5) for a total overall rating of 12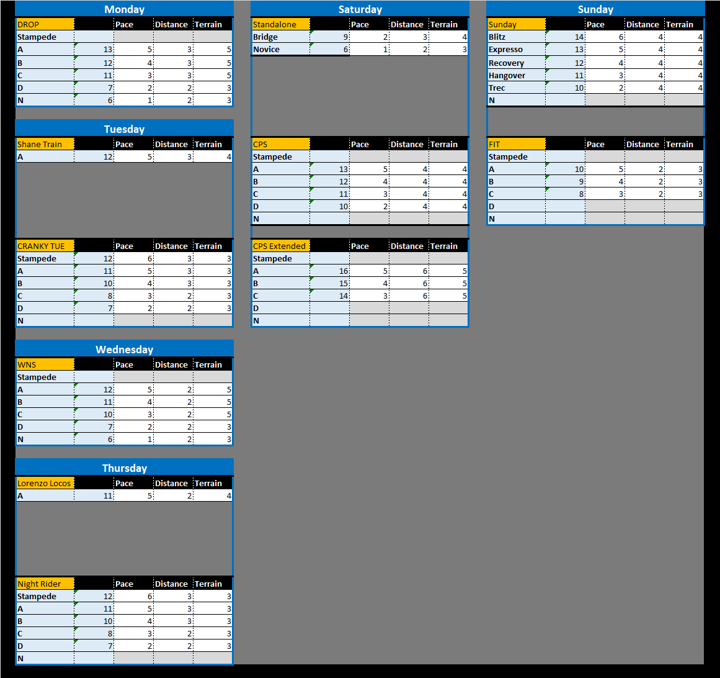 Description
Welcome to the True Recovery Ride.  This ride roughly follows the Hangover route, but at a 13-15mph pace, same as that of our D group on Thursday nights and the Bridge group on Saturdays.
The ride will start from CTEC and will follow the same schedule as both the Recovery and Hangover rides, leaving shortly after they both depart.
This is a fun group!  If this doesn't make want to "ride your bicycle", probably nothing will!
Start Location
The Blitz ride will start from the parking lot of the Frisco ISD Career and Technical Education Center (CTEC), 9889 Wade Blvd, Frisco, Texas.  See the map below for an overview of our assigned area.
Be respectful, no trash and park to the far north side so as not to interfere with anything going on at the center.  Remember, we are guests here.  Only park in the designated areas.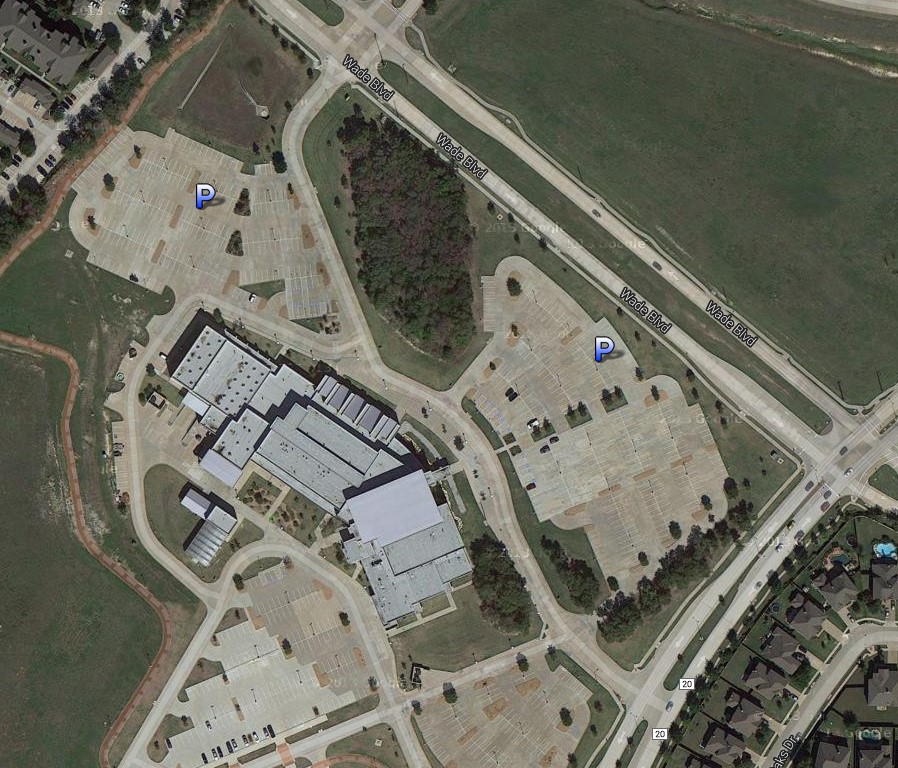 Reviews
There have been no reviews submitted.  Be the first to share your experience!   » Write a Review