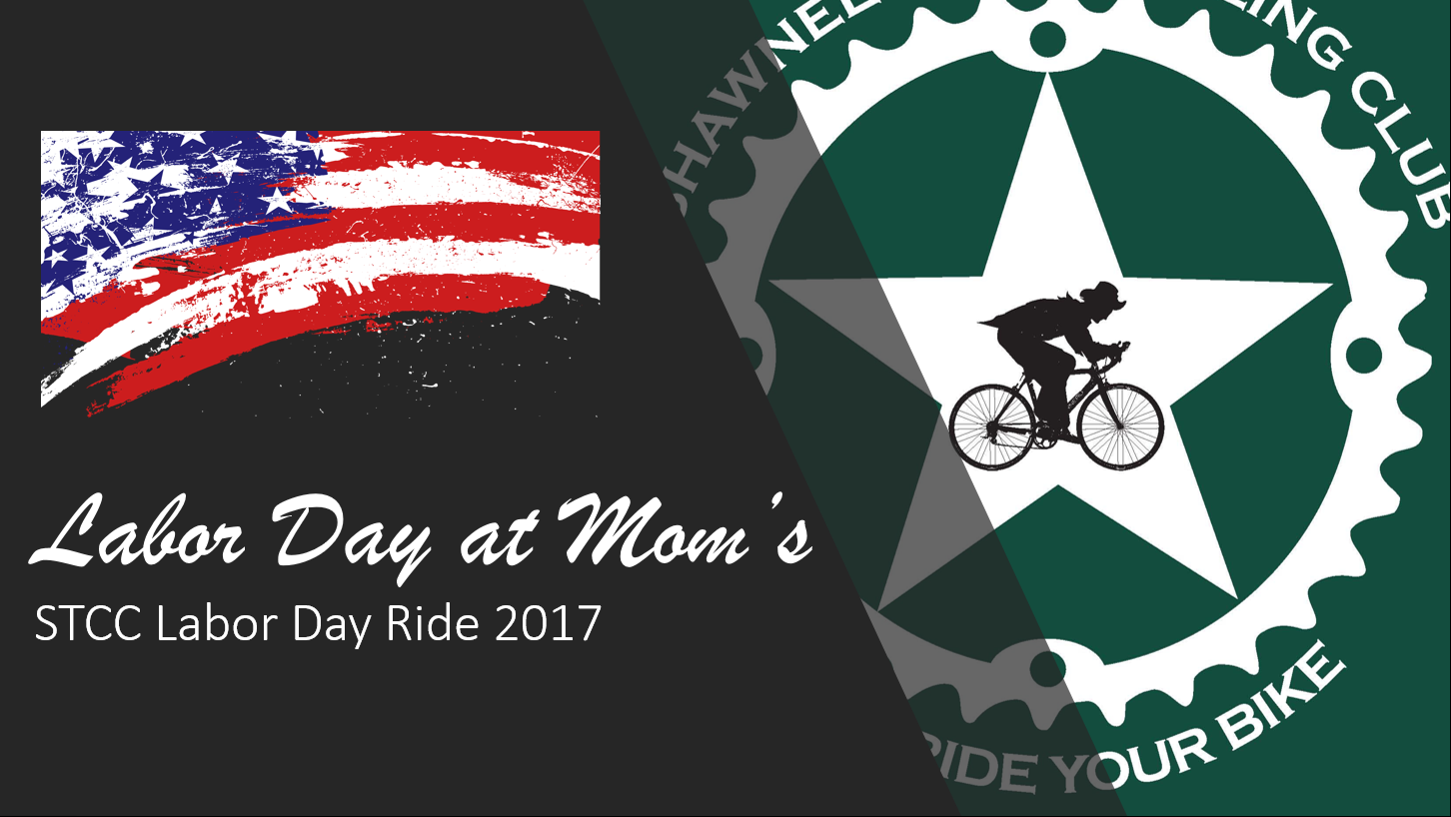 Wheels Down:  8:00am
» Ride Queries
» Club Waiver Policy

To help you make the "good choice" when selecting a Shawnee Trail Cycling Club ride, we have made an attempt to rate each ride based on a combination of factors.  We have selected what we consider the most important criteria, including pace, distance and terrain.
Please take into account that these ratings are based on someone of average fitness.  If your fitness is above or below the average participant, you may find these rides much easier or far more difficult to complete.
For example when looking at the Saturday CPS C pace group, it has a pace of C (3) + a distance of 45mi (4) + rolling hills throughout the ride (5) for a total overall rating of 12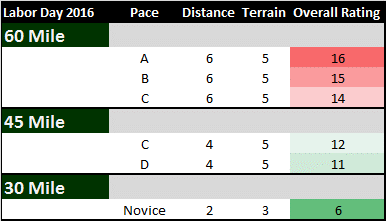 ---
Started: September 2011
This has always been one of our favorite areas to put our wheels on the road.  Smooth roads, horse farms, lakes - AND - we could tank up on food after the ride at World Famous Mom's.  What could be better.
Description
Back to Worldfamous Mom's in Aubrey we go!
Lets head back to Aubrey for our very popular Labor Day Ride.  And just as popular is the stop after at Mom's to reclaim all those calories we burned.  Multiple pace groups will be offered and guaranteed fun!  Visit this page often for updates.
Help us plan for Ride Leaders and Pace Groups by letting us know which group you plan to ride with!
A pace - 55 mile + optional Arvin Hills (69 mile total)
B pace - 55 mile + optional Arvin Hills (69 mile total)
C pace - 55 mile + optional Arvin Hills (69 mile total)
B pace - 43 mile
C pace - 43 mile
D pace - 43 mile
Novice pace - 25 mile
Start Location
World Famous Mom's,  204 South Main Street, Aubrey, TX 76227
Reviews
There have been no reviews submitted.  Be the first to share your fun!   » Write a Review