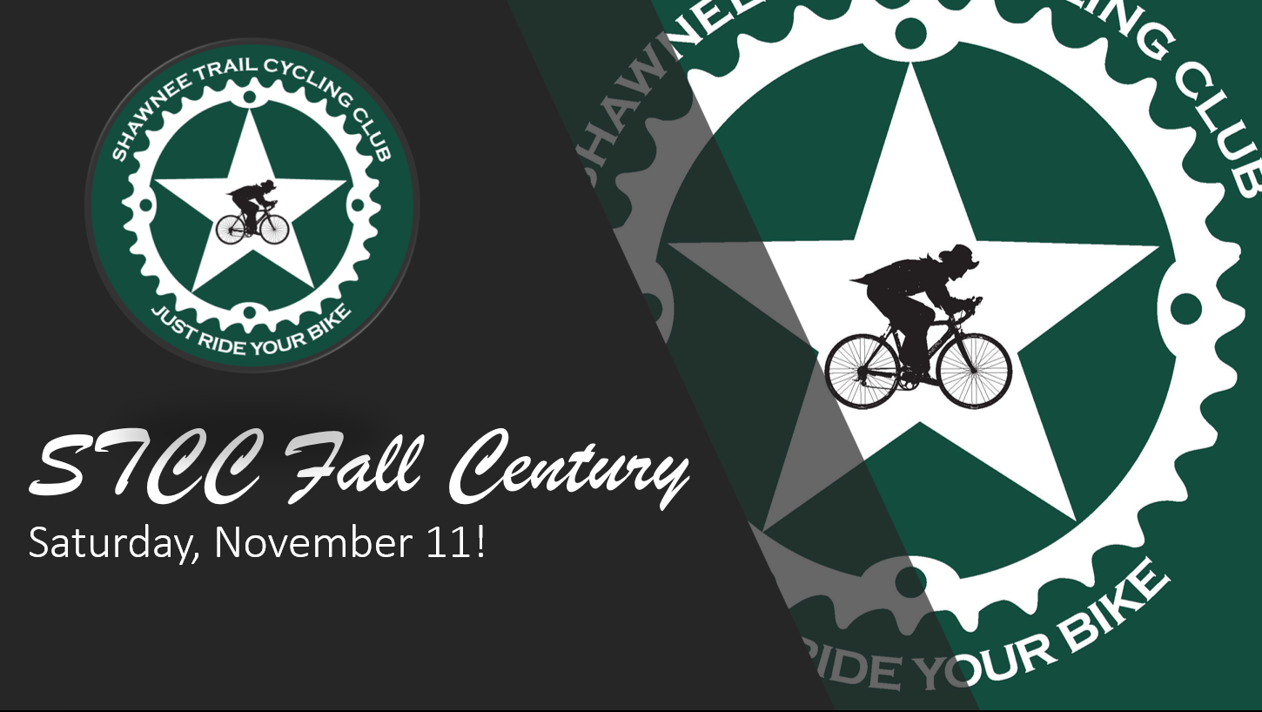 It's back!!! We have new routes and a new start location this year and even a gravel option (although not quite a century). We're headed northwest to hit some of the roads you're familiar with and some you're not. Horse farms and mostly smooth country roads will dominate the majority of your ride. Well, at least once we get out of the city and Shawnee Trail Cycling Club's advantage is that we depart not too far from being in the country.
Start Time: 8:00am
We have breakpoints planned for each group and group size will be managed, as always. Did I mention all the groups are "no drop"? Probably didn't need to, but as with ALL STCC rides, "no drop" is the word. It's not like that everywhere, so pass it on! Oh yes, there will be bling for those members that complete the 100 mile and 100k routes.
Dependent on Ride Leaders, we will be offering the following distances and paces: Please take time to register and let us know which group you intend to join. Not a commitment, but it helps your club with planning - and if you don't tell us, we may not have the group you REALLY want.
What's your Ride? Sign up HERE!
100 Mile, A, B, C
100K, A, B, C, D
40 mile, D, Novice
Gravel (40 mile), B, C (roughly)
Gravel (25 mile), D (roughly)
There will be more details posted on Facebook, so stay clued in there (request to join, if you haven't already).
Now for the asks - yes, there are always those 🙂 In order to make this a successful event, we need a few non-riding volunteers to run an informal SAG and deliver a light lunch for those on the longer routes. Please EMAIL ride@stcycling.com us if you are willing to do this or have questions about responsibilities.
Let's do this, STCC!
You don't have to be a member to ride - but you'll miss out on the bling and the wonderful club benefits like supplemental insurance in the unlikely event medical assistance is required.
Wheels Down: 8:00am
» Ride Queries
» Club Waiver Policy

To help you make the "good choice" when selecting a Shawnee Trail Cycling Club ride, we have made an attempt to rate each ride based on a combination of factors. We have selected what we consider the most important criteria, including pace, distance and terrain.
Please take into account that these ratings are based on someone of average fitness. If your fitness is above or below the average participant, you may find these rides much easier or far more difficult to complete.
For example when looking at the Saturday CPS C pace group, it has a pace of C (3) + a distance of 45mi (4) + rolling hills throughout the ride (5) for a total overall rating of 12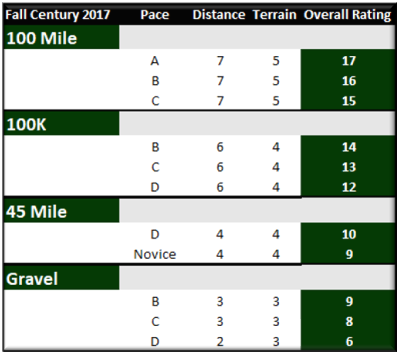 ---
Reviews
There have been no reviews submitted. Be the first to share your fun! » Write a Review