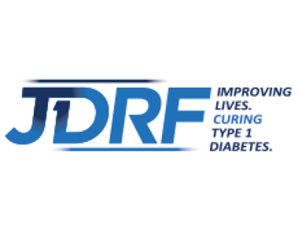 The weather has not been our friend in May thus far.  If ever our "Cup Overfloweth", its now – along with our streams and lakes.  Our miles logged for the month are way down as compared to 2014.  Most of our rides have rolled, although with smaller numbers and this has given to a slow start to our "Just Ride Your Bike for Diabetes Research" event.
We've got some catchin' up to do!
For those of you that are still wondering what this event is, it's a unique fundraising opportunity brought by one of your fellow club members.  We have a significant goal to raise funds for JDRFduring National Bike Month.  The beauty of this event is that riding and fundraising have been separated.   While folks are raising the monies, all you have to do is – you got it – Just Ride Your Bike!
So, member and non-member alike, PLEASE take the time to check in at the beginning of each ride.  This may require you to arrive 5 minutes or so earlier than normal so the rides can leave on time, but  the only way to turn your miles into dollars is to check in.
For members, we'll have a list with your name on it – initial your name and circle the ride you're on.
For non-members, give us your first and last name, and circle the ride you're on.  You can Join STCC anytime!

Monies are donated for both STCC members and non-members, but only a percentage of each mile will count for non-members.  Join STCC to have the full effect on fundraising – its only $25 per year and this will go so far in the fight against Type 1 Diabetes.
What are we riding for?  We are riding to raise funds for Diabetes research.  Specifically, Type 1 Diabetes.  Here are a few facts from the JDRF website, for more information, please visit JDRF and find out what diabetes is all about and why your help is needed.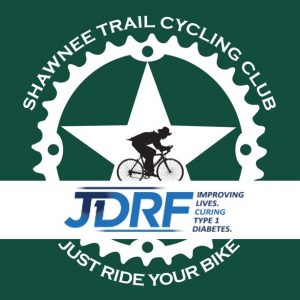 Type 1 diabetes, also called juvenile diabetes or insulin-dependent diabetes, is a disorder of the body's immune system — that is, its system for protecting itself from viruses, bacteria or any "foreign" substances.
People with type 1 diabetes must take insulin in order to stay alive. This means undergoing multiple injections daily, or having insulin delivered through an insulin pump, and testing their blood sugar by pricking their fingers for blood six or more times a day. People with diabetes must also carefully balance their food intake and their exercise to regulate their blood sugar levels, in an attempt to avoid hypoglycemic (low blood sugar) and hyperglycemic (high blood sugar) reactions, which can be life threatening.  (information from www.JDRF.org)