Over the last year, our apparel design committee has been hard at work not only delivering the new STCC kit that we have been seeing all over our ride, but also developing other exciting ideas.
Throughout their work, they have endeavored to stay true to STCC roots, respect it's history, and deliver a look and feel that continues to attract and reflect the spirit of our organization and members.
We are thrilled to unveil the new STCC Brand!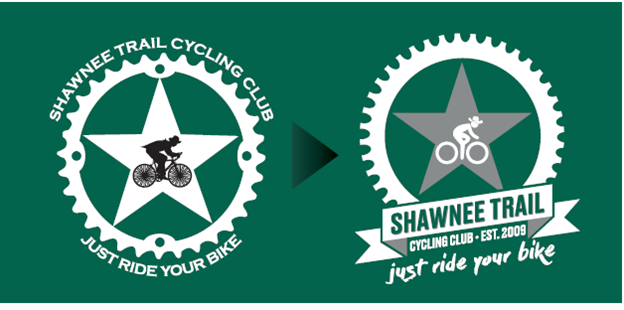 You'll notice it's a fresh new look, but immediately recognizable as authentic STCC. Our cycling cowboy, the star, the gear, the slogan- it's all there! One new addition – our establish date, recognizing the history and legacy of STCC for years to come.
We are excited about the possibilities this new brand offers in application flexibility due to its simplicity and attractiveness!  This new design will be featured on all apparel products for STCC going forward and will be phased into our online and physical properties.