It's easy during these tough times to focus on the fact that our club rides are shut down. We miss our riding buddies and the camaraderie and community our club offers. With all that this is a very difficult time for small businesses, like those that give of their time, money and services to support your club's efforts. Like those of our club sponsors. At best, their business has been diminished, forcing them to face some very difficult decisions regarding their employees. Hours have been reduced and availability of that "personal contact" we are so used to has been greatly altered. Our sponsors give and rarely ask anything in return, other than our continued efforts to promote cycling safety and the growth of the activity.
It's time to reciprocate and support our sponsors in whatever way we can!
We are IN THIS TOGETHER!
#InThisTogether
We reached out to each of our sponsors to ask how we could make a difference to their business. In this post, they share their biggest challenges and how we can purchase the goods and services each offers. Believe it or not there are some that are offering even more to STCC members that do business with them during these difficult days. For those discounts and products offered to STCC members only, you can check your current membership status and how to provide proof of membership here.
Platinum Sponsors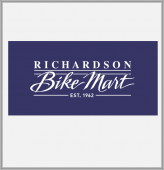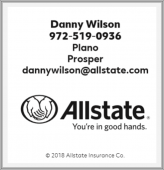 Gold Sponsors
---
Richardson Bike Mart
Platinum Sponsor
Location(s): Richardson, Frisco, McKinney, Dallas
Primary Business: Bicycle Retail and Service
Website: Richardson BIke Mart
What are the major challenges of operating during this crisis?
In compliance with local city and county regulations, All Bike Mart locations are now open for SERVICE ONLY as of March 26th. Although this has presented challenges with in store purchase and getting the sizing right on new bikes, the online sales have been better than expected. For the protection of our staff and customers we are limiting the amount of people in our stores.
How do STCC members purchase goods/services?
Products may be purchased online through our website. During this time we are offering both free shipping* on all online orders less than 50 lbs. We are also offering free delivery of your online bike purchase within a 10 mile radius of any of our 4 locations.
How can STCC members help?
With all the extra time around the house, now is a great time to take a look at your bike and get it running in tip-top shape. All of our locations are still open for drop off service. Call to schedule a drop off time. You can still purchase, bikes, accessories, apparel and more from our online store. Don't forget that most purchases qualify for those great Member Rewards dollars!
---
Coker Robb & Cannon Family Lawyers
Platinum Sponsor
Location(s): Frisco, Denton, Little Elm
Primary Business: Family Law
Website: Coker Robb & Cannon
What are the major challenges of operating during this crisis?
The major challenge we face is that many clients and potential clients do not realize that the courts, and our court system are open for business. The Courts are currently hearing emergency matters in person and conducting most other regular business by video hearings. Our attorneys have already appeared in Courts in Denton and Collin County representing our clients via video.
To protect our attorneys, paralegals, staff, and community, as well as do our part in flattening the curve of the pandemic, we are conducting all meetings and client consultations via video and phone and our teams are working remotely from home. Our team has been fully engaged in their work, our legal matters have been moving forward, and we have experienced zero downtime since this crisis began.
CRC has been using the most secure cloud-based legal and communications software for years to keep our offices connected and to offer clients the most convenient methods of communication. With much of the legal industry quickly embracing these methodologies out of necessity, we're finding our experience to be beneficial for our clients. Our experience along with our continued willingness to learn and adapt to technology puts us in a unique position to represent our clients without missing a beat during the ever-changing and challenging time in which we find ourselves.
We continue to monitor and take advantage of any opportunity to represent our clients and move their matters forward.
How do STCC members purchase goods/services?
Should STCC members find themselves in need of our services, we recommend they reach out to us via our website or calling our office. Our consult coordinators will be happy to schedule a video or phone consult at a convenient time. Be sure to let us know that you are a STCC member to receive the discount we offer members.
Special Member Discounts: We also continue to offer a special Will Package rate for our STCC members. Through the end of May 2020, we are further reducing the costs and will do a complete Basic Will Package (Will, Durable Power of Attorney, Durable Healthcare Power of Attorney, Directive to Physicians and Declaration of Guardian) with special pricing for STCC members for individuals and married couples (contact the office for pricing). So many people have difficulty finding time to do these very important documents that we thought we'd try to take advantage of the Stay at Home Orders, while many of us have a little extra time on our hands in the upcoming weeks, to help folks get these done. Give our office a call to find out more.
How can STCC members help?
Stay home. Stay safe. Keep riding your bikes.
---
Danny Wilson Allstate Insurance
Platinum Sponsor
Location(s): Plano, Prosper
Primary Business: Insurance
Website: Danny Wilson Allstate Insurance, Plano Danny Wilson Allstate Insurance, Prosper
What are the major challenges of operating during this crisis?
All my staff are in the office each day taking care of customers. We just aren't allowing customers to come into the office. We are answering the phones and working by fax, email and snail mail.
How do STCC members purchase goods/services?
Reach out to the office by phone, communicate your needs and request a quote.
How can STCC members help?
Get a quote. Ride safe! Stay Well! For every member that gets a quote from me I will donate money to the club. You have no obligation to buy but we may save you money, you never know.
---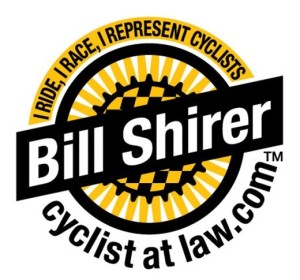 Bill Shirer, Texas Bicycle Accident Attorney
Gold Sponsor
Location(s): Dallas
Primary Business: Texas Bicycle Accident Attorney
Website: Bill Shirer, Cyclist at Law