at Richardson Bike Mart, Frisco Location 8820 John Hickman Pkwy, Frisco, TX



You haven't been on the bike in a while. You've pulled that bike out of the garage and scraped the dust off or you've bought a new bike, new helmet, shoes, cycling shorts(with padding), a fancy cycling jersey with empty pockets, bike bag, pedals ---- whew! You're great riding around the neighborhood or through the park, but just a little intimidated with riding on the road or in a group of other cyclists.
Maybe you want to fly like the wind, or be a little greener and not drive your car so much - or you just want to lose some weight and improve your health.
 
You look closely at your aspirations and set some goals for yourself, and then - you think a little deeper about what happens when you get on the road. It can be intimidating, taking your bike on the road with vehicles that have their weight measured in tons, not pounds.
How do you act?
What's legal and what's not?
What are all these cars expecting me to do?
How do I take my bike on the road and feel safe while I'm working to my goals (remember those goals?)?
Shawnee Trail Cycling Club has decided to help. Once per month, we're going to be hosting our class giving those new to cycling an introduction to their bicycle and riding safely on the road, both by themselves and in a group. And best of all, the class is FREE!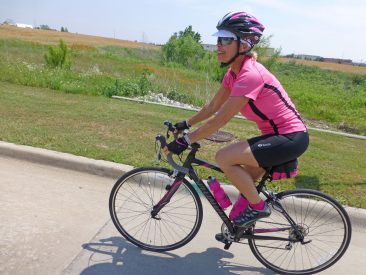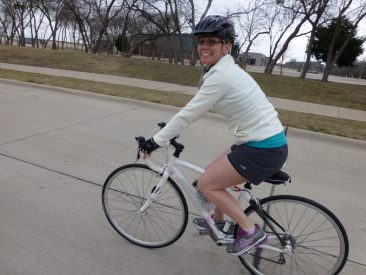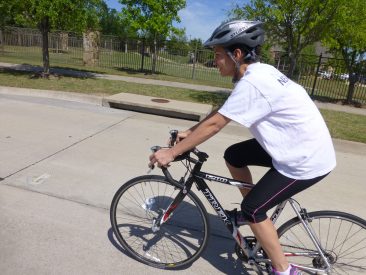 STCC Ride Leaders will be with you on both the inside and outside parts of the class. Some of the things you'll learn:
What happens on class day?
Signin

gathering contact info from each participant to provide any follow up
Share your individual Cycling Goals
If not a club member, you'll need to sign our waiver (sorry, a necessary evil)

Let's Talk

What to expect once you get on the road
General Group Riding Skills, including common hand and verbal signals
What to carry on the ride?
What is the best invention ever for the bicycle?

On the road

escorted by STCC Ride Leaders, you'll follow the route below, with an average pace of 8-14 mph
If the group is large enough, we'll divide to ensure safe and personal instruction
What you'll take away with you
Riding Habits Evaluation (completed by our Club Ride Leaders)
Bicycle (maintenance recommendations)
Ride Recommendation
Follow up and concerns
Take-away Materials
STCC Riding Etiquette
STCC Membership information and ride schedule
Links to helpful info on our website
Any other goodies we can come up with
How do I register to attend?
The class size will be limited and you must be 18 years old or older. Send us the required information (Register Today, It's free!). We'll confirm your reservation. First preference is given to those that have recently purchased a bike from Richardson Bike Mart. If seats remain, we'll be happy to accomodate anyone else.
If the link above doesn't work for you, just email the following information to class@stcycling.com. Your name, Your address, Contact phone #, Email address, Bicycle Model, Purchase date, Experience level
What to bring for the class.
Bicycle, shoes, helmet, gloves (optional), open mind and a big smile.
You will be asked to sign a waiver prior to class start.
---
*This is not a class for beginning cyclists that do not yet know how to safely ride their bikes. It's assumed that you know how to ride your bike and can control it safely when riding on the road and with others. This class is intended for those cyclists that wish to learn safe practices and improve their current skills.