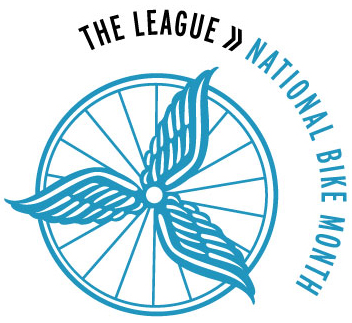 Bike to Work (May 15-19)
Bike to Work Week is the week embedded within National Bike Month that is set aside to demonstrate, promote and celebrate all those that choose the two wheeled, "turn the tech off" approach to getting to the office. I hope you're one of those individuals and we'd love to hear about your commute.
Commutes to work can be as simple as travelling around the corner or it can be a trip you'll gladly turn into a daily workout. Some are lucky enough to have access to shower facilities, but others find ways to get to work and not offend their fellow employees with that unique aroma of a sweaty ride.
I don't know about you, but the technology invasion into our commute has left us with very little of the valuable downtime our mind craves. When you're in your car, the radio, the cellphone, the GPS and all the other gadgets on the drive keep you in constant "go mode".
When you're on your trip to work on your bike, it's just you and your surroundings. If you're creative with your routes, it can be a pleasurable experience. If you're looking for some extra fitness work, you can even use those pesky traffic lights as the start of interval segments – great way to build strength.
What else are you doing by riding your bike to work? Here's some trivia:
Average person will lose 13 pounds during the first year of commute
30 minutes of daily cycling will save you $544 per year
After tobacco, inactivity related disease is the number one killer in the US. 1,100 deaths could be prevented annually if people would bike only 4 months out of the year
Just a thought - Albert Einstein thought up the Theory of Relativity while riding his bike – who knows?
Reduce stress
Cycling is low impact on the environment
Reduces air pollution -- bicyclist emit few poisonous gases. A four mile bicycle trip keeps about 15 pounds of pollutants out of the air we breathe.
Reduces noise pollution -- sometimes they don't even know we're there.
Biking Is Fun!
To give you an idea of financial savings, this is a snapshot of the costs of a commute from Frisco to Addison.  It adds up!
Preparing to do your first commute can be fun.  Organizing and gathering your gear, making sure of available facilities and planning your route.  Commuting can be a rewarding experience if you start with the basis - Ride Smart!
There are so many benefits to biking rather than driving. The benefits to you, the environment, your pocketbook – and your children. Follow some of the links below to see more, but – really – get things together and Just Ride Your Bike!
Can't Bike to Work every day this week?  Make sure to set aside Friday - it's the official Bike to Work Day!
Local communities have also joined in the fun, with Frisco and The Colony joining others in proclaiming this week as "Bike to Work Week"!
League of American Bicyclists Bike Month
League of American Bicyclists Bike to Work Day
Bike to Work Benefits Huffington Post