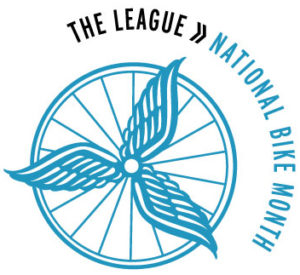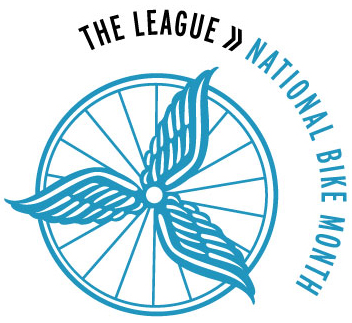 Welcome to National Bike Month!  Cyclists around the US take the entire month of May each year to celebrate, promote and demonstrate all the wonderful benefits of being on your bicycle.  Whether you use your bike for transportation, fitness or just for sheer enjoyment, THIS IS YOUR MONTH.  There will be a lot of activities going on in our area during this month, so hang on to your helmet.
How about a little look back?  Most cycling history in North Texas, especially far north of Dallas, seems to only go back to the beginning of the Armstrong era, circa 1992.  But cycling has been a big part of our lives here for a long time.  Some time ago on a visit to the Frisco Heritage Museum, I came across a very interesting book by Robert M. "Bob" Warren, former Mayor of Frisco.  Being a history buff, the title "Frisco, Now and Then" caught my eye, as I'm not originally from this area and wanted to know a little more about how the city evolved.  The book is an assemblage of articles that were written by Mr Warren and published in Frisco Style Magazine.  As I was browsing the book, I came across the article "An Allowance! What's That?", containing the photo that many of you have recently seen on our Facebook group page and now on the home page of our website.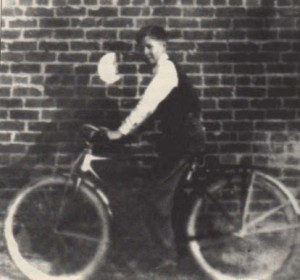 This photo is of the author from around 1929.  The bicycle is one he saved to purchase in order that he might get a paper route in the early days of Frisco's growth. Bob Warren picked cotton, earned the $6.50 price of the used balloon tire Elgin bicycle with 28 inch wheels.  He then used this bike to service his paper route, delivering the Fort Worth Star Telegram to Frisco's population of a whopping 650 residents.  No group rides, no training runs - just hard work!
Thank you Bob for being a part this regions rich early cycling legacy!
note for you history buffs:  This is a very good book, short, concise and sometimes humorous articles that are great reading for anyone, young or old.  A nice view of what the early times in the area were like.  It includes discussions on transportation, food and other aspects of those early days. You can purchase this at the Frisco Heritage Museum.  A big thank you to the Heritage Association of Frisco and Bob Warren for allowing us to use this photo and to share just a taste of early cycling in the area.