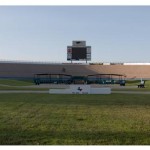 Several club members are already riding at our velodrome on Tuesday evenings.  The track is open to all certified cyclists, not just Shawnee Trail Cycling Club.  If you've not ridden at the Frisco SuperDrome before, you're missing a fantastic training opportunity.  This facility on the Collin County Community College Campus in Frisco, Tx, is one of the premiere outdoor track venues in the country.  The track is a 250 meter loop with turns that are banked at 44 degrees.  The ride is a little different, on fixed gear bicycles - "no gears, no brakes and no coasting".  It's like constant hill work at speed.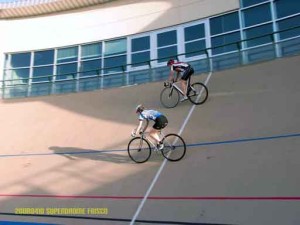 Before you can do this though, you are required to take the Track Certification Class.  Class cost is $25 per person.  This is a 4 hour, instructor driven course that gives you most everything you need to circle the track with confidence and safety.  You even receive a Cat 4 race certification upon completion.  Bikes, fixed gear, can be rented from SuperDrome Management.  For the Tuesday training, there is also a small cost that goes to support maintenance and upkeep of this facility.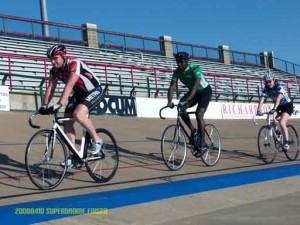 I'm sure we'll have more information and comments as the season progresses, so stay tuned.  Just one more way Shawnee Trail Cycling Club encourages you to be on two wheels.