Its been a long time coming, but we finally have an announcement of our involvement in the Emmitt Smith Gran Fondo.  LATE notice request, but we can do this – WE NEED YOU TO STEP UP!  STCC has been assigned a rest stop and has been given the responsibility of providing most, if not all, of the Ride Marshals for the event.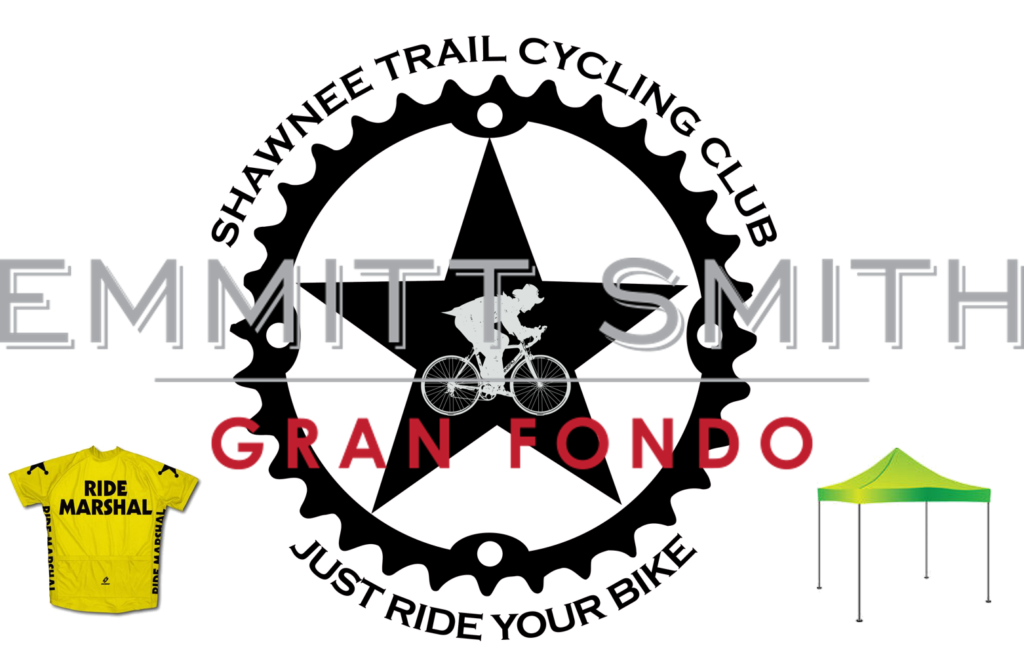 Don't forget that your club is a 501(c)3 non profit.
Volunteer hours spent on our activities qualify for the community work required by some schools.
Rest Stop
Duties for Volunteers at the rest stop are pretty simple – and our club can do this in our sleep.  Cut the food, put it in trays.  Keep the Gatorade and water buckets full.   Help folks place their bikes on our club branded racks and keep an eye out while they re-hydrate.  All the basics - all that's required is a smile and willingness to get your hands dirty.  No heavy lifting required!
Ride Marshal
Duties for Ride Marshal's are a little more complicated, but no less fun.  You actually get to Ride Your Bike – you just stuff your pockets with spare tubes and CO2, carry a good multi-tool and your cell phone - head out to your assigned route.  If nobody has a flat or other issue, you get a nice long ride with plenty of your friends.  If however, someone has a flat – stop and help fix it.  If someone has a crash – you are there to assess and call the medics or 911 if necessary.  If someone is not going to be able to finish because of a physical or mechanical problem – you call SAG.  If you think about it, it's the same thing we do on every ride we do, week in and week out.  You will be expected to wear your STCC Jersey for this function.
We need you, and we need you to let us know QUICKLY!   Click the button below and let us know you want to make this event a success for both Shawnee Trail Cycling Club and the City of Frisco.   If it's not a good experience, it reflects on all of us.
Visit this page often – details will come quickly!