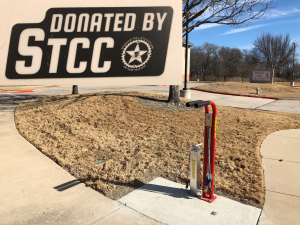 This is the time of the year that all your hard work and time you've invested building this club bear fruit and WE give back to others in support of our efforts.
Sometimes, we forget that the rides with Shawnee Trail are but a SMALL part of what this club is about.  The focus put on attendance at our rides is good but we are so much more.   We are a 501(c)3 non-profit with a mission of education and promotion of cycling in all forms.  Its not about how fast we go or if we "won" the last sprint but reaching out to others to promote cycling as an activity and alternate form of transportation.
What we've been doing for the past several years is to provide a donation to local communities, other non-profits and some businesses with items that promote the safe growth of our beloved activity.   2019's donations  were almost exclusively patrol bicycles given to local police departments.   2018's donation effort was one of a series of repair stands and bike parking facilities.   To get just a glimpse of past and future donations, check out the map below.
The repair stands and pumps are of special importance this year as SO MANY families have purchased new bikes and exploring the cities trail systems with others in their household in numbers we've never seen before.  Add air to the tires using the great pumps.   Perform minor repairs using the stand with its mount and attached tools.  Even scan the QR code on each pump, which takes you to the Park Tool site with detailed instructions and some videos for more major repairs.  All brought to you by Shawnee Trail Cycling Club and its wonderful members and sponsors.
This years donations are being distributed to seven local communities where we spend a lot time in the saddle.  These should all be delivered by the end of the year.  How about some pictures of whats been installed in the past.   From the repair stands in front of every Frisco Fire Station (except #9 which is part of this year) to the much needed bike racks and repair stand donated to the Salvation Army dormitory in Dallas, STCC cares.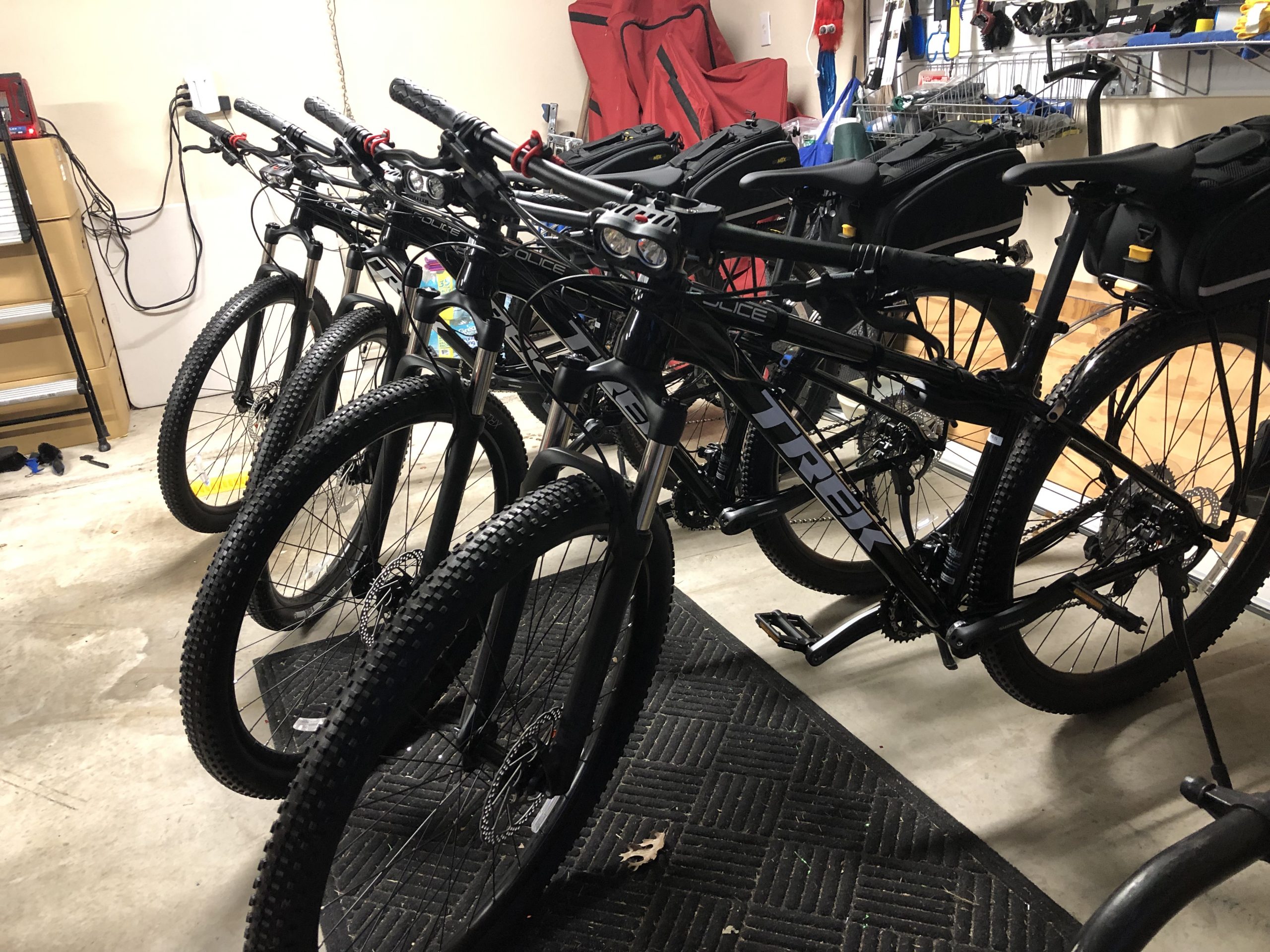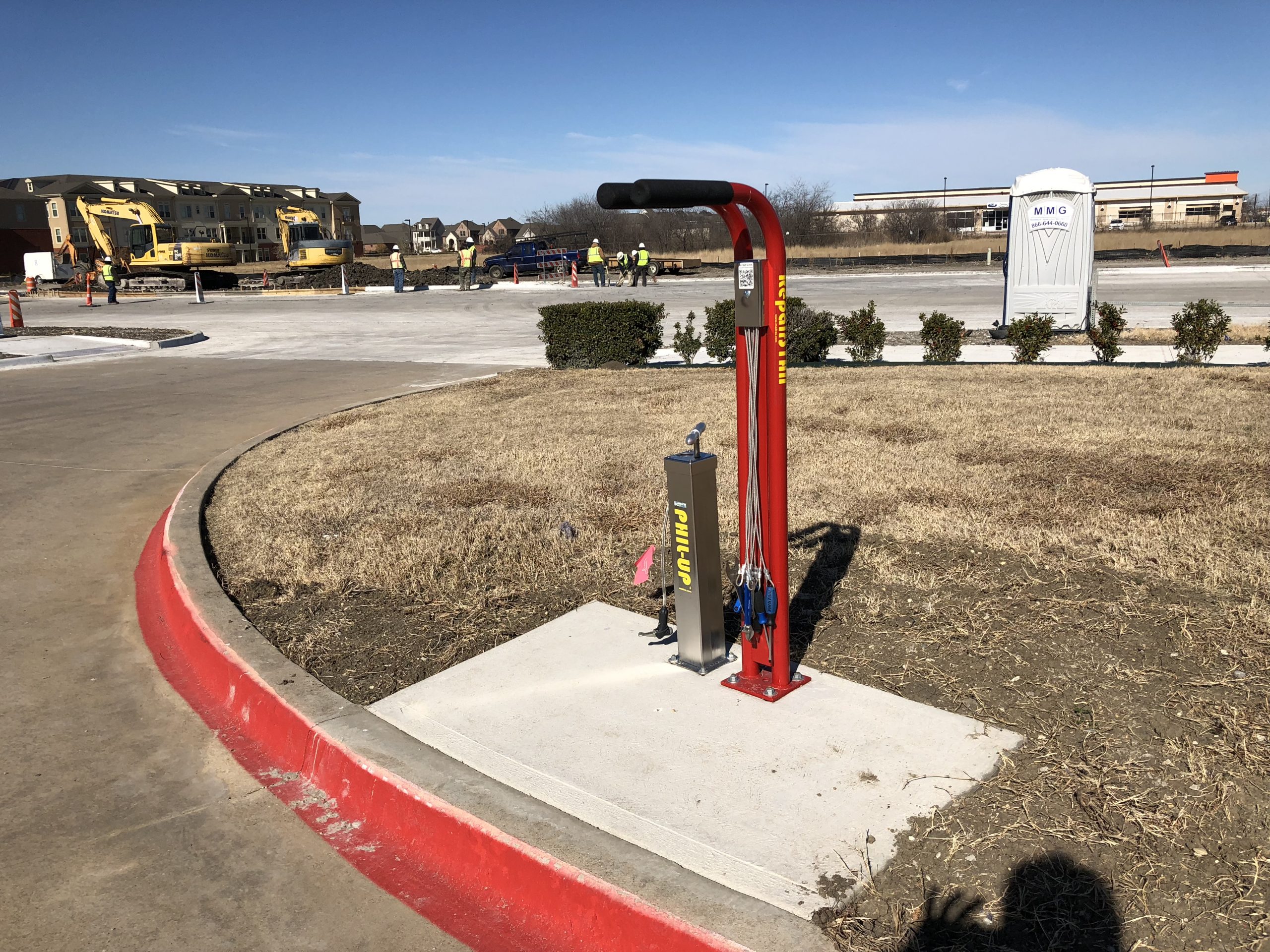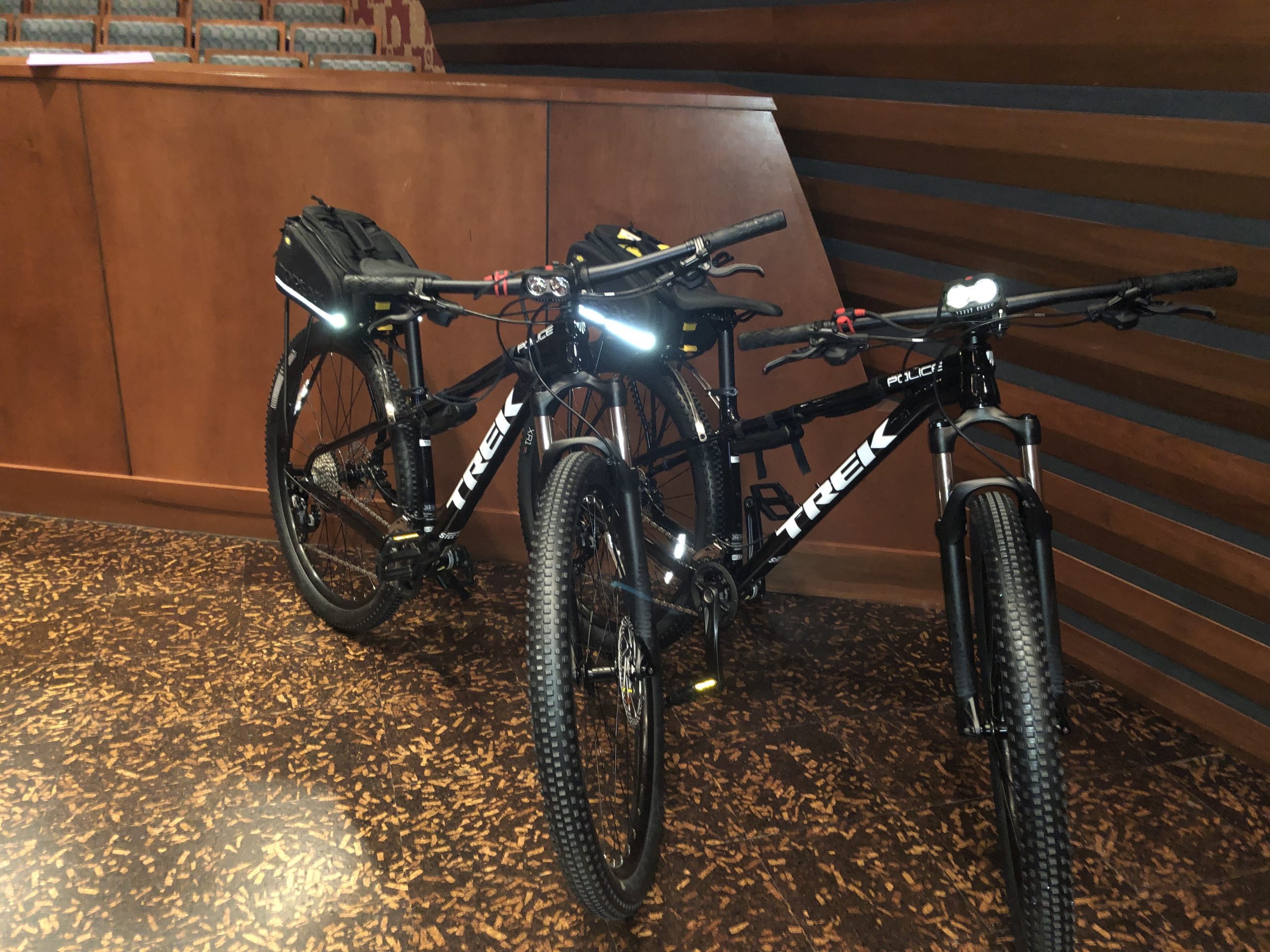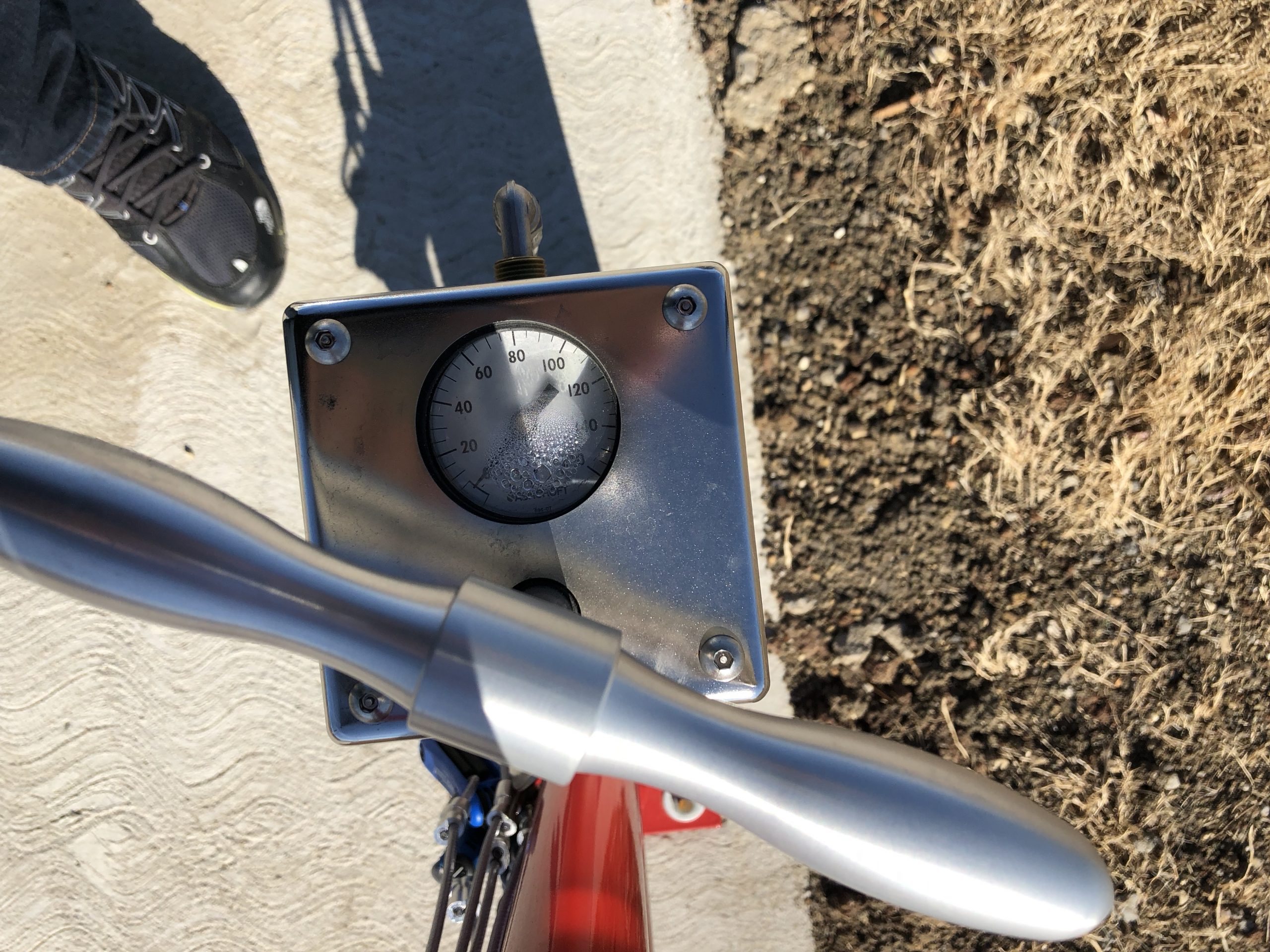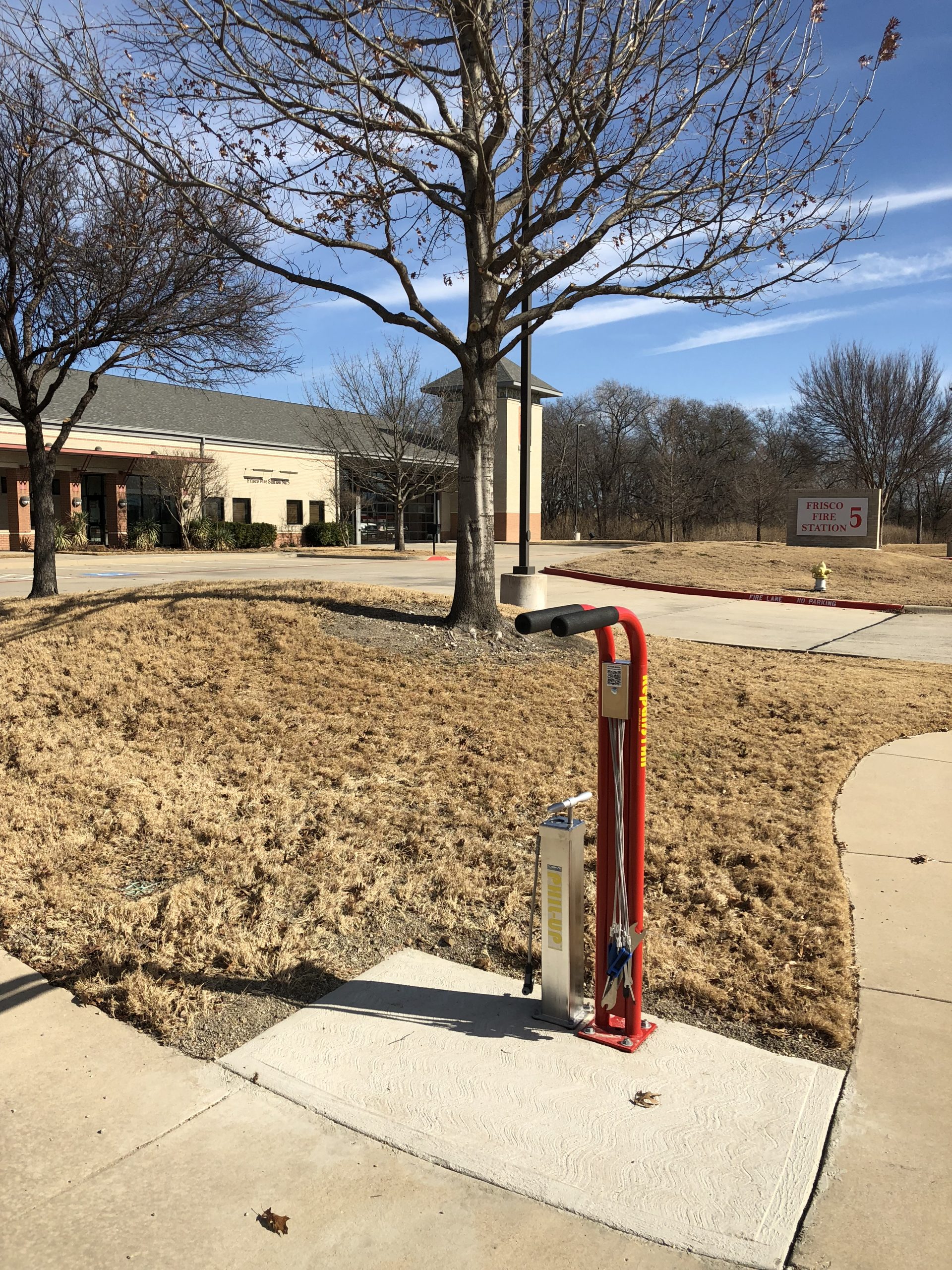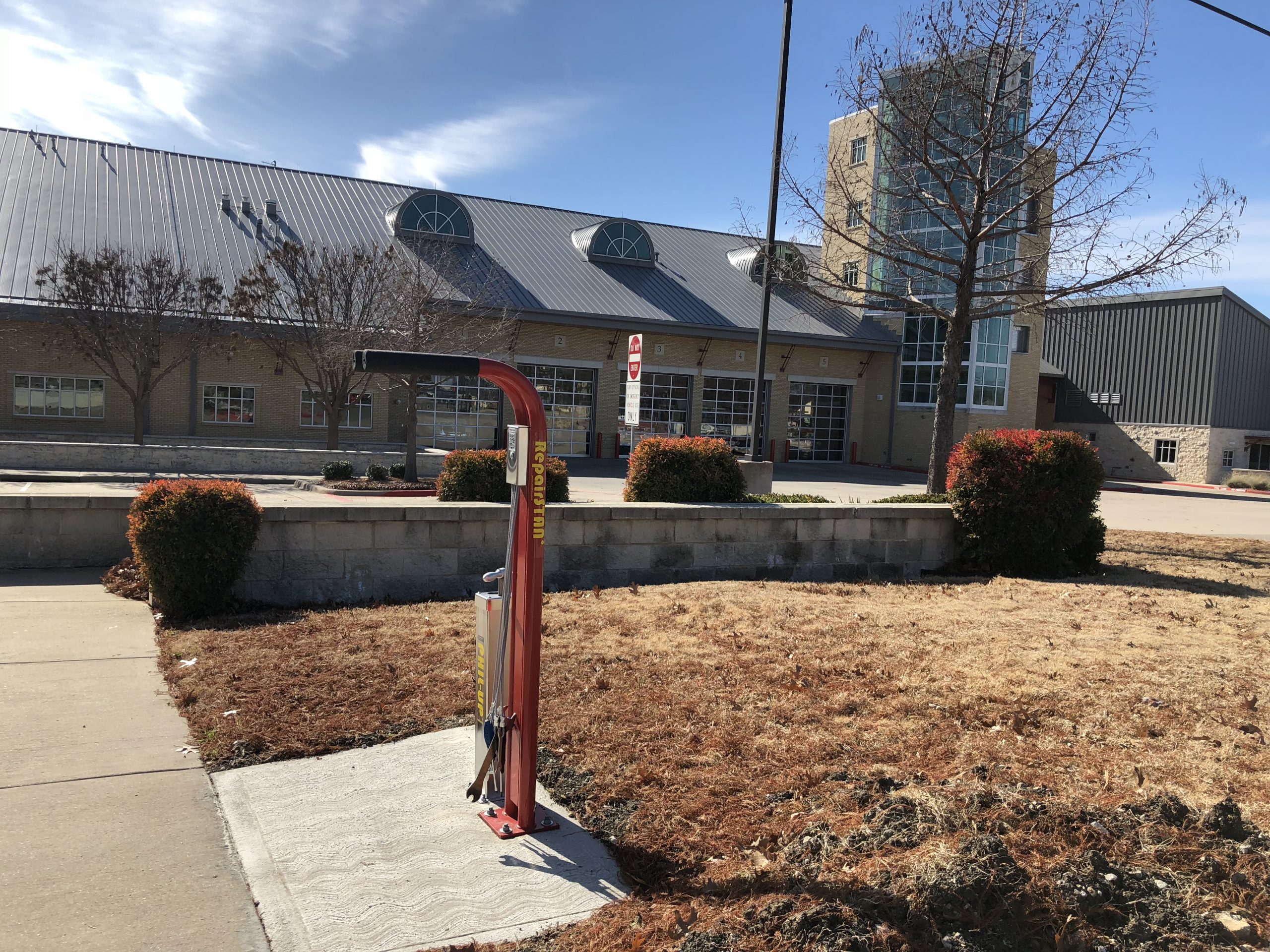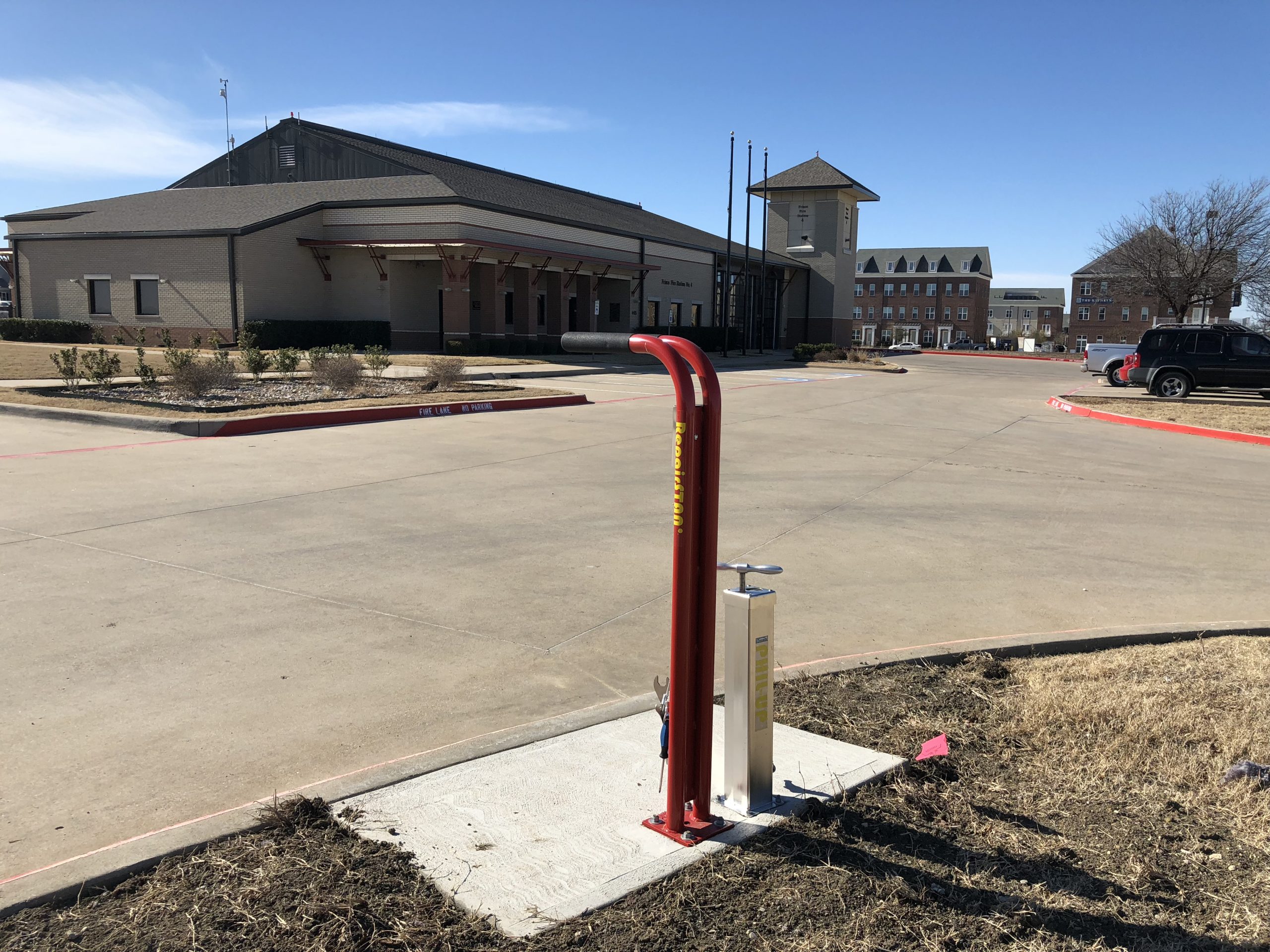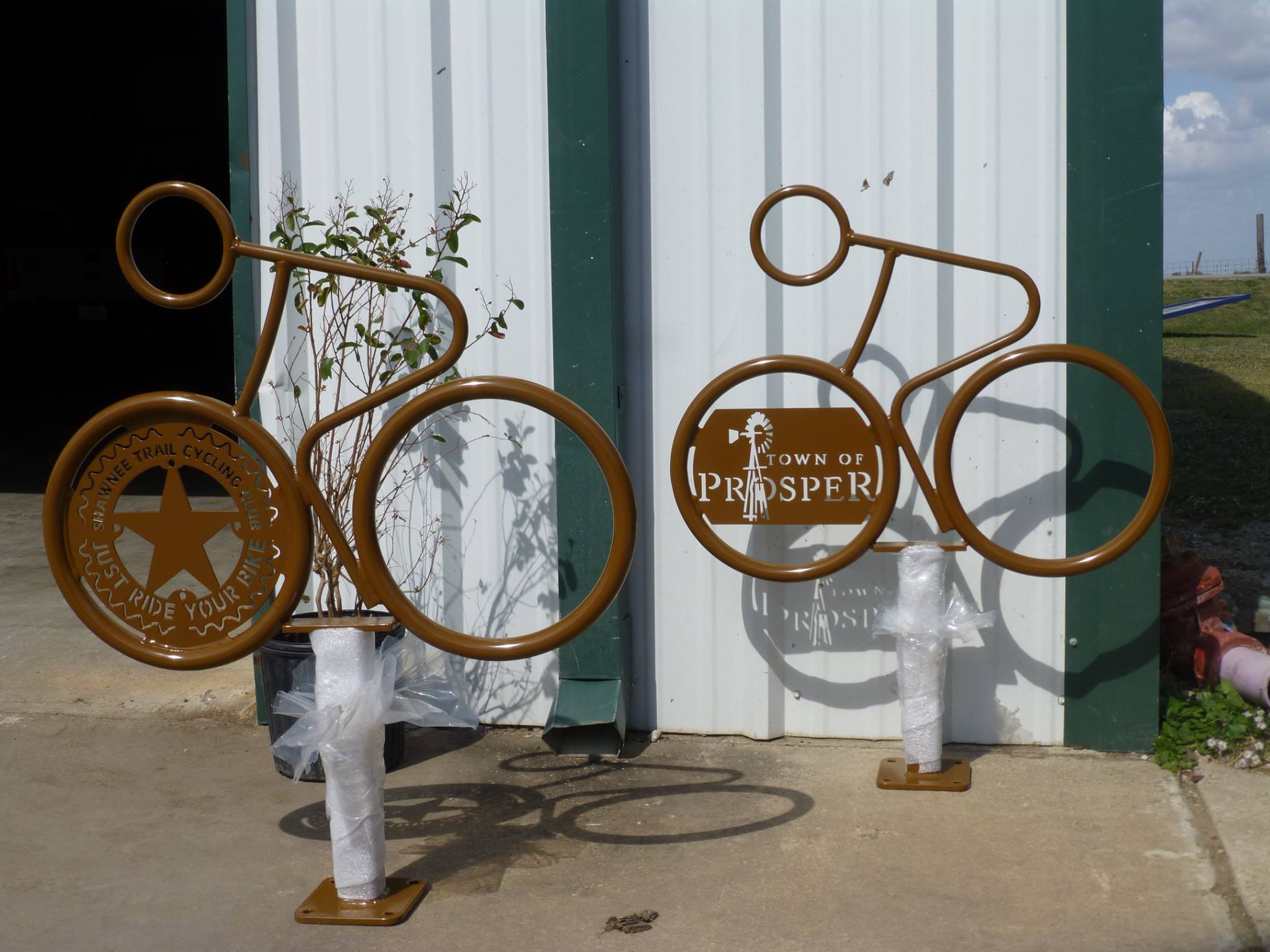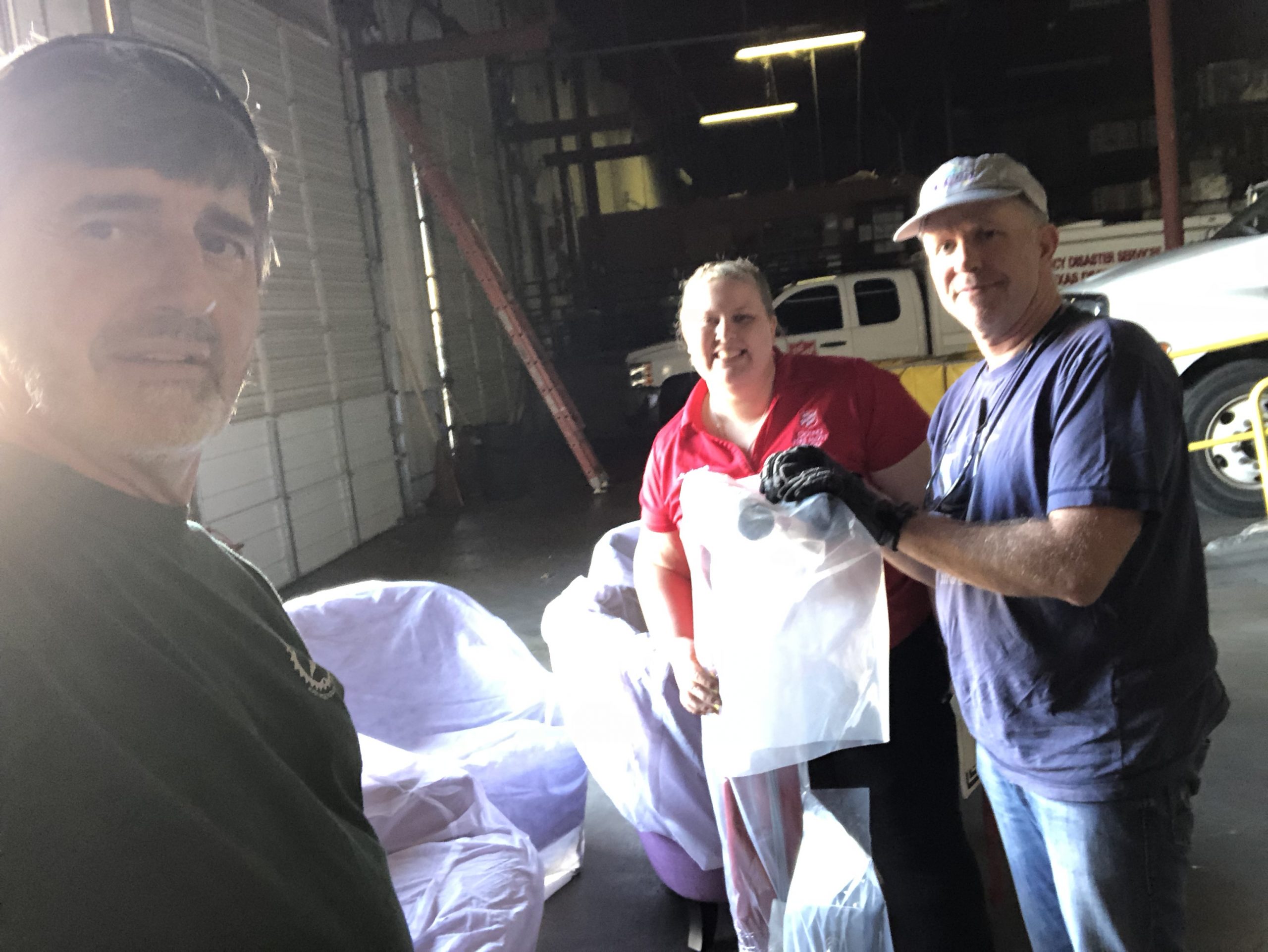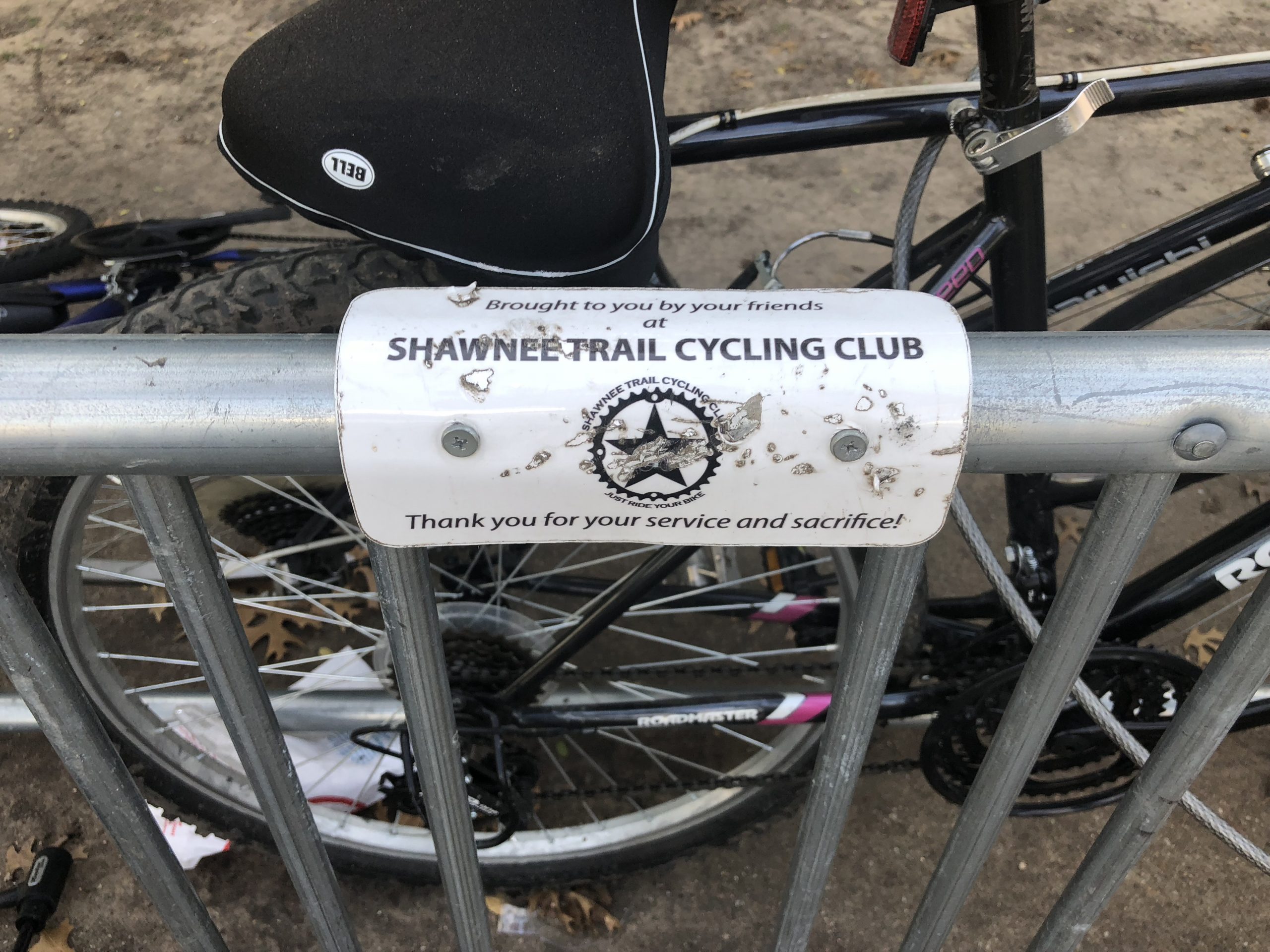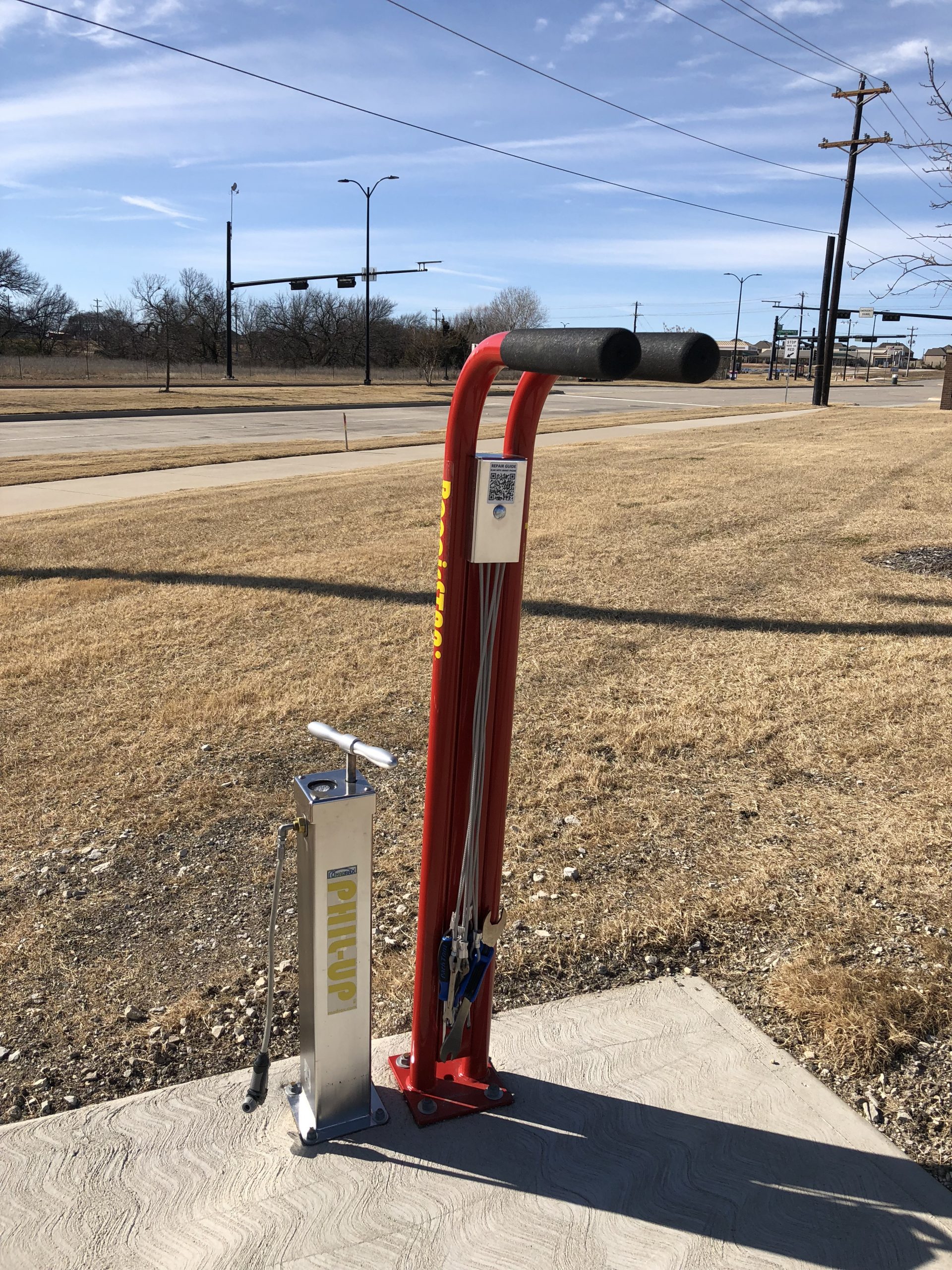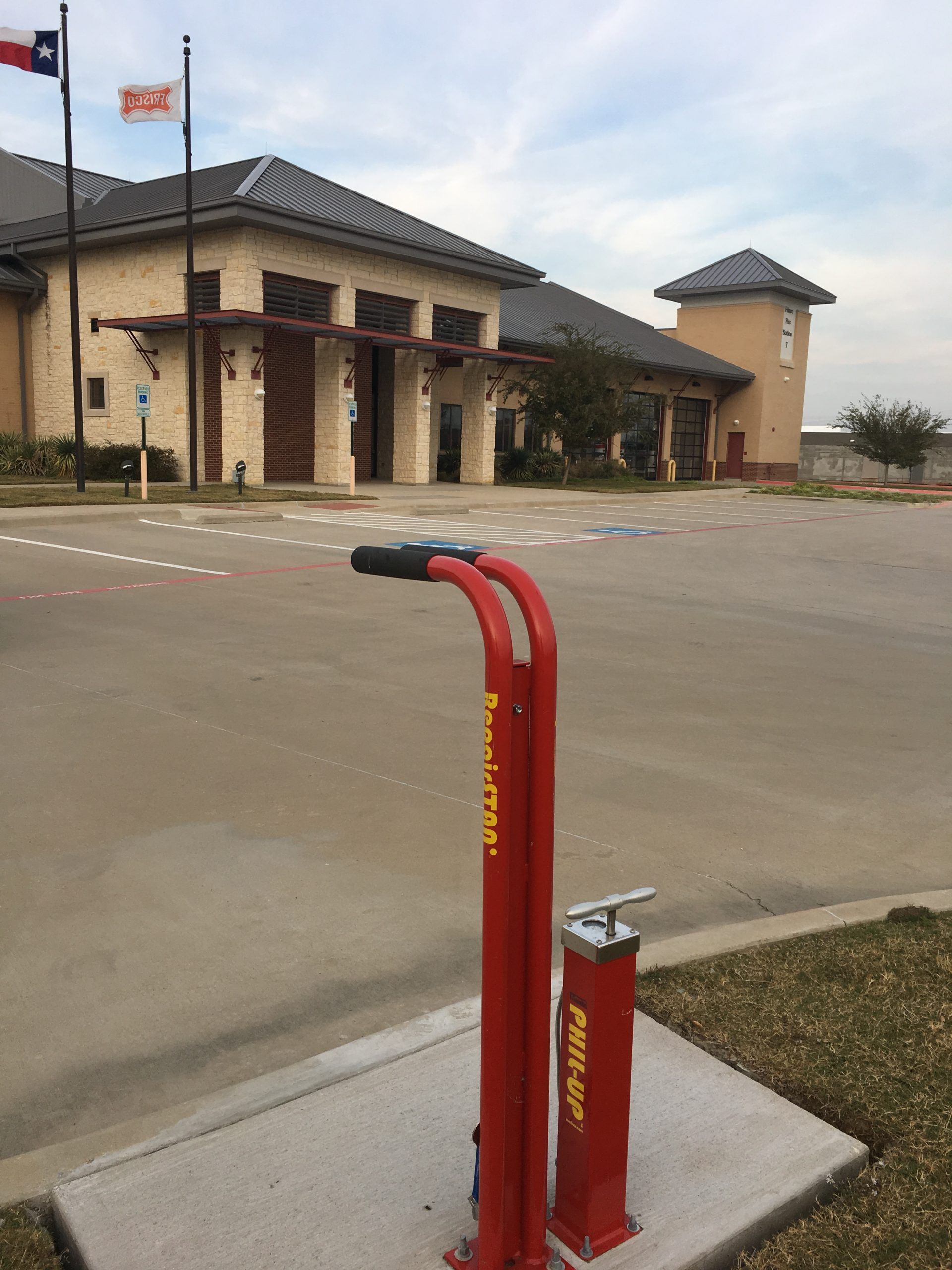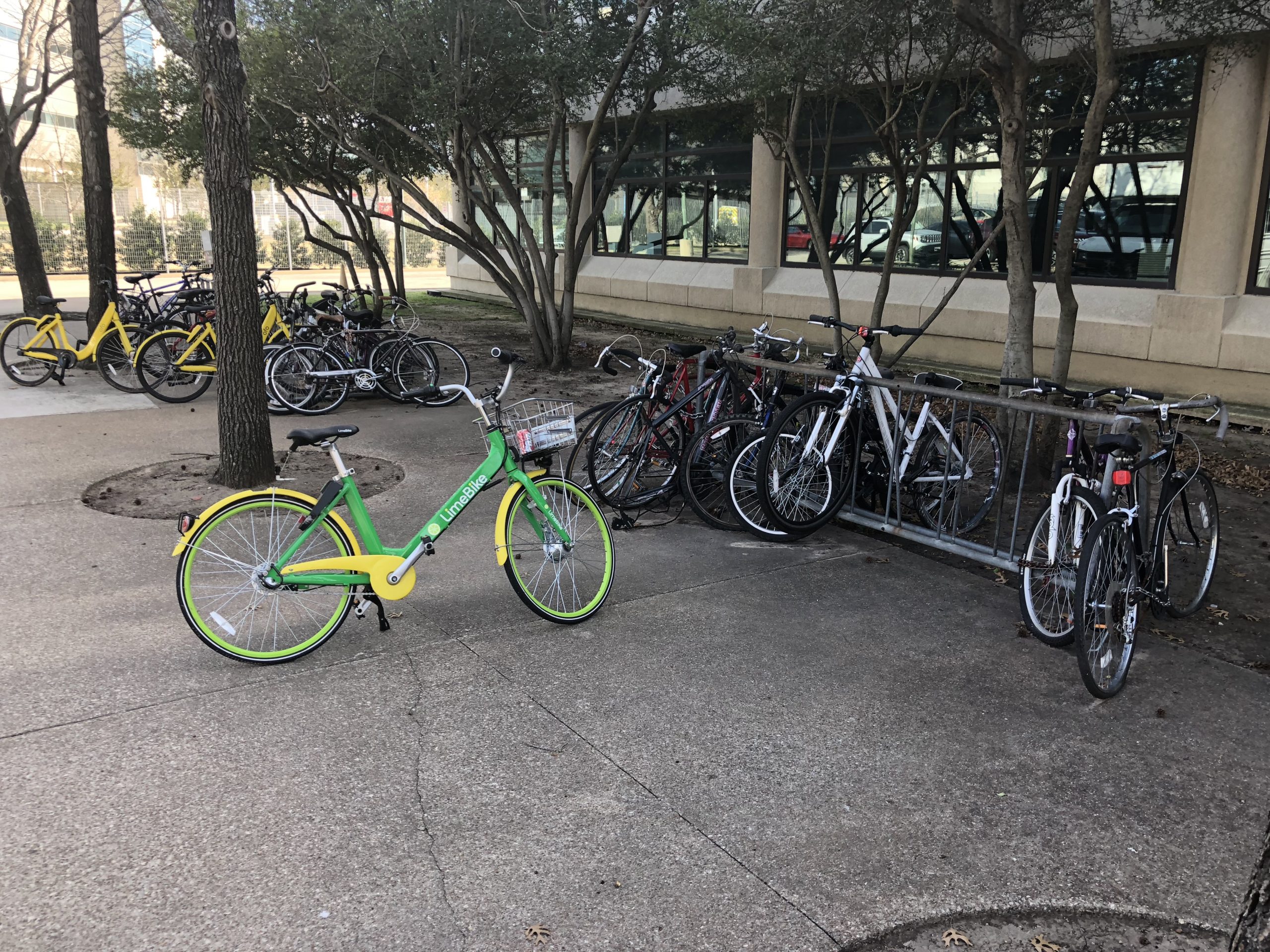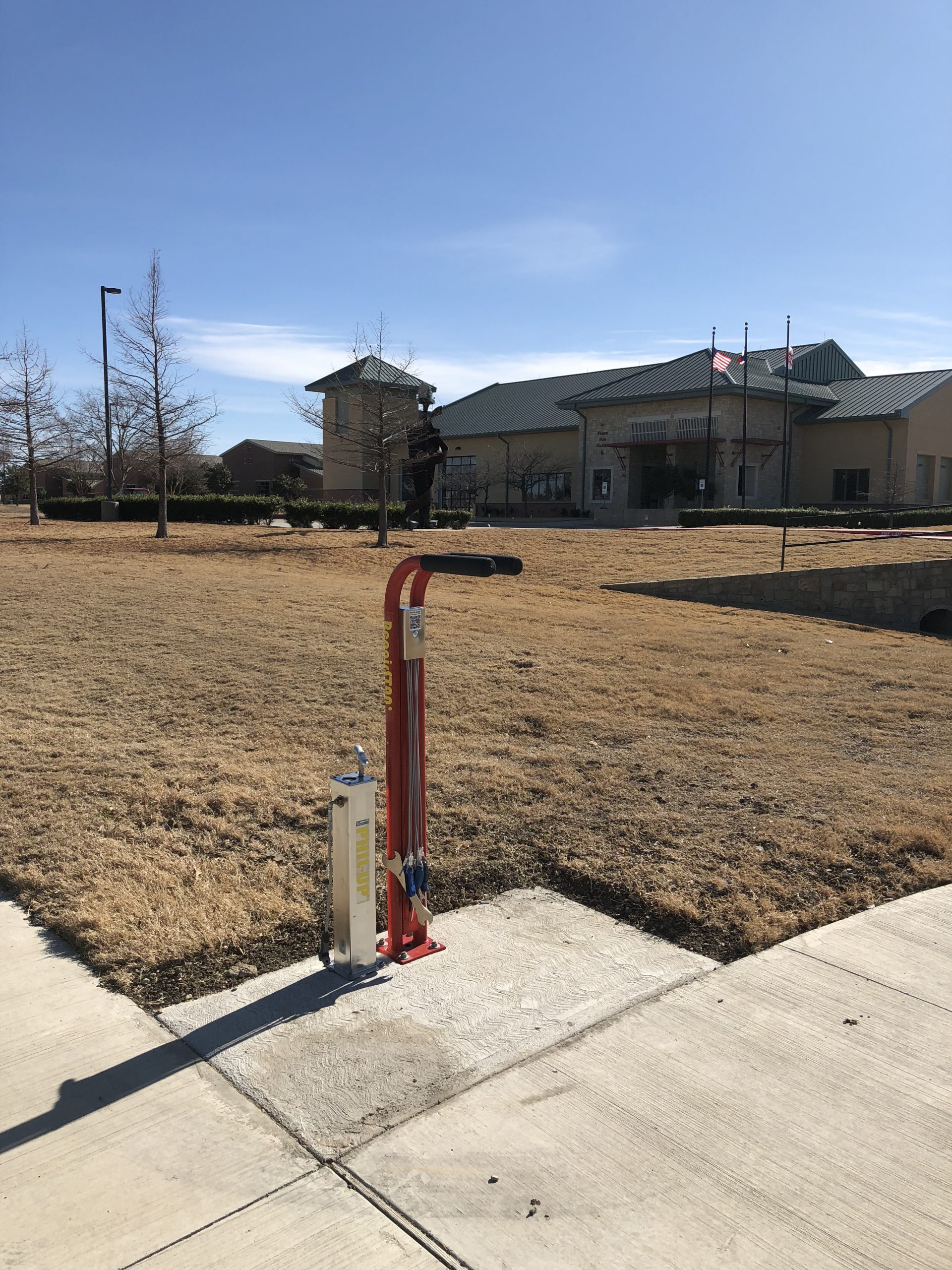 Donation Targets
Allen
Police Bike to Allen PD
Celina
Repair Stand & Pump
The Colony
Police Bike to The Colony PD
Repair Stands & Pumps (2)
Frisco
Police Bike to Frisco PD
Repair Stands & Pumps (3)
Little Elm
Police Bike to Little Elm PD
Repair Stand & Pump
McKinney
Police Bike to McKinney PD
Prosper
Repair Stand & Pump
Police Bike to Prosper PD
---