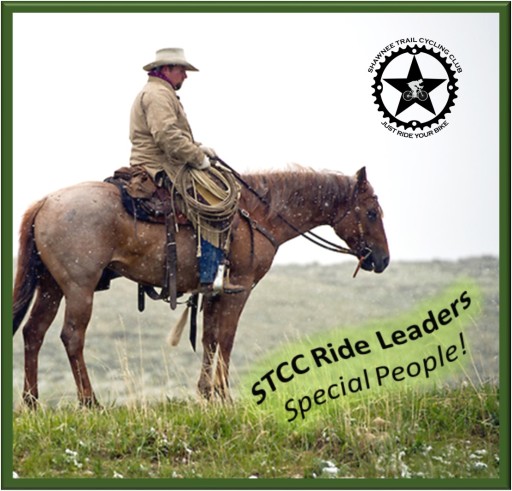 If you're not already aware, your club Board of Directors approved the implementation of a certification process for our Ride Leaders.  This has been done to better ensure consistency across all our rides and at the same time share the knowledge and experiences with others to ensure "best practice" on our rides.
The Board is pleased to announce our first group of certified Ride Leaders that have completed the process.  If you see them out, be sure to thank them for their service and commitment.  Ride Leaders are an intricate part of your club's success and, being a volunteer position, their contribution is a choice they have made to ensure STCC is the best place for you to Just Ride Your Bike!
Those on this list have completed a combination of mentor led rides and rides where they have performed primary duties under the watchful eye of other experienced leaders.   They are now aware of what to do in case of accident and how to handle adverse situations like aggressive motorists.
Will Braat
Dana Burch
Tony Colbert
Mike Dwyer
Jeff Frye
Joel Hoback
Norm Hughes
Joe Malato
Rick Miller
Amy Puckett
Laura Schulte
Mike Spitters
Doug Swantek
Greg Thurmond
Keith Whitehouse
Want to see your name on this list?  Contact our Ride Coordinator for details.