Your STCC Board of Directors is giving you an opportunity to recognize your favorite Ride Leader. Beginning in September, we'll be recognizing a different Ride Leader every month, with a "Ride Leader of the Year" coming from those monthly selections.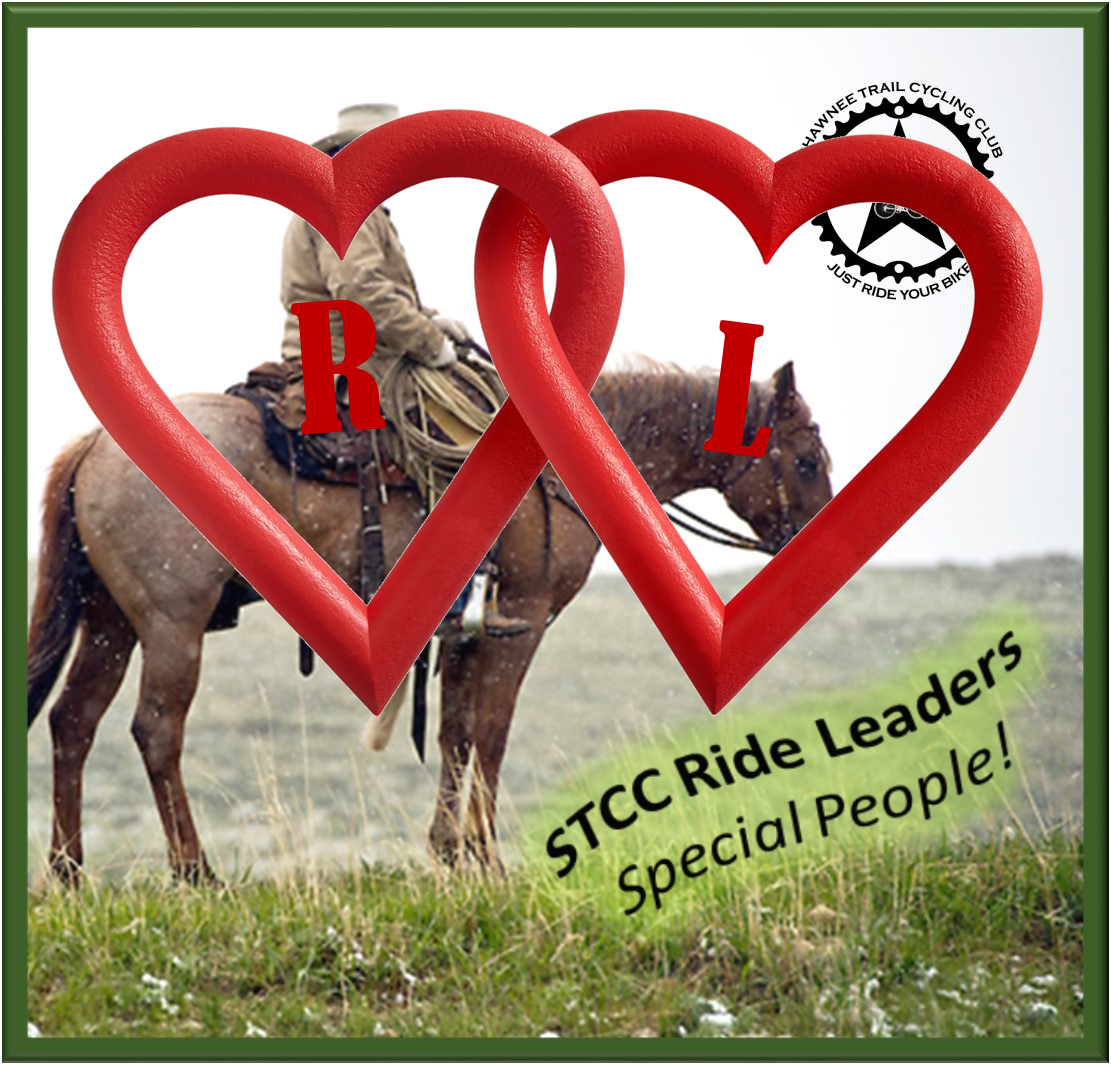 Being a Ride Leader with Shawnee Trail Cycling Club is ALL volunteer.  A job that people take on because they want to contribute to the safety of our rides and the growth of our club.  If you take the time to watch on your ride, you'll quickly see how this can sometimes feel like a thankless job.
What makes a good Ride Leader?  Check our web page What is a Shawnee Trail CC Ride Leader that outlines what the STCC Ride Leader is and does. 
Submit your entry by following the link below.  This is not necessarily going to the RL that "gets the most votes", but one determined by the Board to have made the most impact on our rides and participants, or has done something exceptional.
The more detail you can provide, the better.  Your name will not be published (unless you do it), but it may be used to contact you for more information.