We know this club couldn't happen without the help of our amazing sponsors.  Shawnee Trail Cycling Club is proud to announce our new Platinum Sponsor, Dr John Christoforetti, MD, an Orthopedic Surgeon & Sports Medicine Specialist.  We are honored that Dr Christoforetti has chosen to become a Platinum Sponsor of STCC and we are proud to represent his practice and have his support in our endeavors in the cycling community.
Dr. John Christoforetti was recruited by Texas Health Physicians Group to serve as a leader within Texas Health Sports Medicine, bringing with him over a decade of clinical and academic leadership from Pittsburgh, Pennsylvania. He is board-certified in orthopedic surgery and sports medicine with specialization in hip arthroscopy and shoulder surgery. Dr. Christoforetti received his Doctor of Medicine from Georgetown University School of Medicine and is fellowship-trained in sports medicine at the Steadman-Hawkins Clinic of the Carolinas.  He began his own clinical practice in 2007 and has since successfully performed thousands of arthroscopic hip, shoulder and knee surgery procedures for active patients of all skill levels.   He has trained dozens of residents and fellows, including our own Shawnee Trail Cycling Club Team Member, Dr Gabriella Bucci, MD, who is currently studying under his mentorship.
His past team and individual athletes include PGA, US Pro Cycling Championships, Major League Baseball, NCAA Division 1, Olympic and NHL.   He is an internationally sought-after speaker and educator with a passion for evidence-based, patient-centered care for active individuals.
Uniquely, his office features on-site functional performance analytics, clinical outcomes research software and PhD sports science researchers, Certified Athletic Trainers, and cutting-edge patient education tools.  The team will provide individual comprehensive conservative care plans including on-site and complimentary instruction of validated home exercise programs for hip and shoulder injury.  Trainers will hand-pick physical therapy studios and personally communicate any follow up needs.
His patients are all voluntarily enrolled in long-term surveys they can complete on their smart phones and help shape the future of medical care!  Prior research has contributed to the state-of-the-art in rotator cuff surgery, hip labrum and impingement surgery, and shoulder instability surgery.
In his new offices next to Toyota Stadium in Frisco, he serves as a team physician for FC Dallas and also sees patients in Allen, Texas and he accepts most major insurance plans.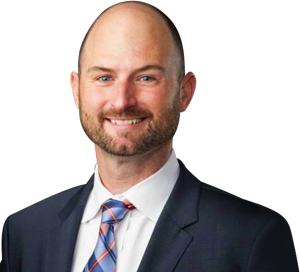 Dr. Christoforetti's willingness to invest in a relationship with STCC during these unsure times speaks volumes for our efforts in the community, the support of our members and the potential of this partnership.  Although we all hope you won't need his services, if the unfortunate does occur, you'll be in the best of hands.
"Our current fellow, Dr Gabriella Bucci, from Barcelona, Spain introduced me to STCC.  I was inspired by the club's focus on activity and giving back to the community.  As I learned while studying at the University of Notre Dame, we need to do all we can for others with the time and health we are given, and along the way, we need to enjoy the ride!"
Look for his logo and name on our upcoming kit redesign.