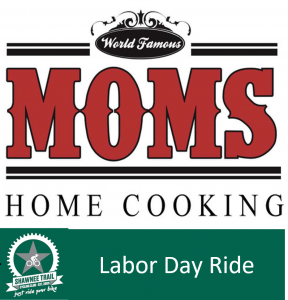 Let's again head to Mom's for our annual Labor Day rides on great routes around Lake Lavon. Multiple pace groups and distances and time to fill your belly after the rides.
We're adding another notch in our belt for a successful 2021, recovering all our missed events from 2020. For STCC members only and ride registration is required. Look like fun and want to join? Become a member!
Wheels Down: 7:30am
Description
Back to World Famous Mom's in Aubrey we go!
Lets head back to Aubrey for our very popular Labor Day Ride. And just as popular is the stop after at Mom's to reclaim all those calories we burned. Multiple pace groups will be offered and guaranteed fun! Visit this page often for updates.
Help us plan for Ride Leaders and Pace Groups by letting us know which group you plan to ride with! Check this link often. We'll be adding pace groups as our Ride Leaders commit.
A, B and C pace - 55 mile + 10 optional
A, B and C pace - 44 mile
Novice pace - 22 mile
Start Location
World Famous Mom's, 204 South Main Street, Aubrey, TX 76227