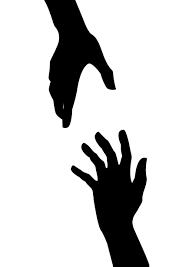 Expedition Church and its sister church, First Christian Church in Plano are doing their part to assist those in need as a result of Hurricane Harvey.  They are collecting relief items for delivery and distribution.  This disastrous event has created a tremendous need.  Please review the items list below - follow the instructions given - and deliver to First Christian Church in Plano on Sunday September 3.  The drop off time is from 9am to 12 noon.
What is Needed
There are two very specific needs and the Hygiene Kits and Emergency Buckets should be prepared as follows
Hygiene Kits
One hand towel measuring approximately 15"x 28" to 16"x 32" (no fingertip, bath, dish towel or micro-fiber)
One washcloth
One wide-tooth comb removed from the package
One finger nail or toe nail clipper removed from the package
One bath size bar of soap in the wrapper
One toothbrush in the package
Ten standard size Band-aids
One tube of toothpaste
All items in the Hygiene Kit need to fit inside a one-gallon plastic zipper closure bag. Remove the excess air from the bag and seal before boxing. Do not add any extra items.
Emergency Cleanup Buckets
One five-gallon bucket with re-sealable lid (If bucket has been used, clean well but do not use if it has held chemicals of any kind.)
Four scouring pads
Seven sponges, including one large
One scrub brush
Eighteen reusable cleaning towels (e.g. Easy Wipes)
One 50 oz. or two 25 oz. bottle(s) of liquid laundry detergent
One 16-28 oz. bottle of liquid disinfectant dish soap
One 12-16 oz. bottle of household cleaner that can be mixed with water (no spray bottles)
One package of 48-50 clothespins
Clothesline, two 50 ft. or one 100 ft.
Five dust masks
Two pairs non-surgical latex gloves
One pair work gloves, cotton with leather palm or all leather
24-28 heavy duty or contractor type 30-45 gallon trash bags on a roll and removed from carton
One 6-9 oz. bottle of non-aerosol insect repellent
All cleaning items must be new - all liquid items must be capped and securely tightened. Place all items into the bucket, making sure they are packed securely to avoid damage during shipment. Snap the lid on tight and seal with packing tape.
Drop Off
The above items should be dropped off at either Expedition Church, Frisco or First Christian Church Plano, on Sunday, September 3, from 9am to 12 noon.
Expedition Church, 9073 Berkshire Dr. Frisco 75034
First Christian Church Plano, 813 E 15th St, Plano, TX 75074
Questions
If you have any questions, please contact Mike Spitters, via call or text  (858) 342-5912