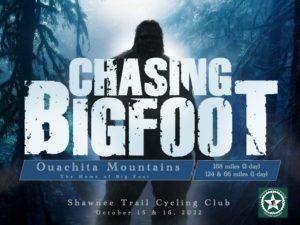 By POPULAR demand, STCC is once again headed to the Ozarks to chase the elusive Bigfoot by bike. I'll never understand why this creature insists on residing in the hilliest and highest section of Oklahoma and Arkansas, but that is their habitat and if you want to see one - climb, climb, climb!
Its been 1 1/2 years since we ventured up as a club to this area and the results were amazing. We took two groups that accomplished some pretty great things that day.
Chris Jones took a group that crossed the Talimena Skyway from Talihina, Ok to Mena, Ar and then traversed a much flatter ride home. Total of 124 miles and 9000 ft of climbing.
Jeff Frayser took a second group that did most of the climbing but half the distance. 70 miles with about 5500 ft of climbing
All successful. So much in fact they all want to do it again!
<updated Aug 31, 2022>
FOR 2022
The rides are starting to appear in the store (registration required) as we get Ride Leaders. One of the things we need from you is a choice for our new options. We need both RLs and participants to make it worth the effort to support various groups so get out there pick your poison!.
Options (all with SAG)
One day, 124 mile A pace option, led by Bruno Silva. Start and end in Talihina, Ok
One day, 71 mile B pace option, led by Chris Jones
(if there's interest) Two day, 98.7 mile B pace option led by Jeff Frayser with an overnight layover at Queen Wilhelmina State Lodge (lodge + RV park + camping options available for the overnight
As we get other RLs at different paces, we'll make them available. Reach out to your favorite RL and encourage them to join the fun!
Not a member of STCC and want to join this fun event? Still time to become a member and register!
Designated by the U.S. Department of Transportation as an official National Scenic Byway, Talimena Drive was built specifically to highlight the area's beautiful foliage and spans one of the highest mountain ranges between the Appalachians and the Rockies.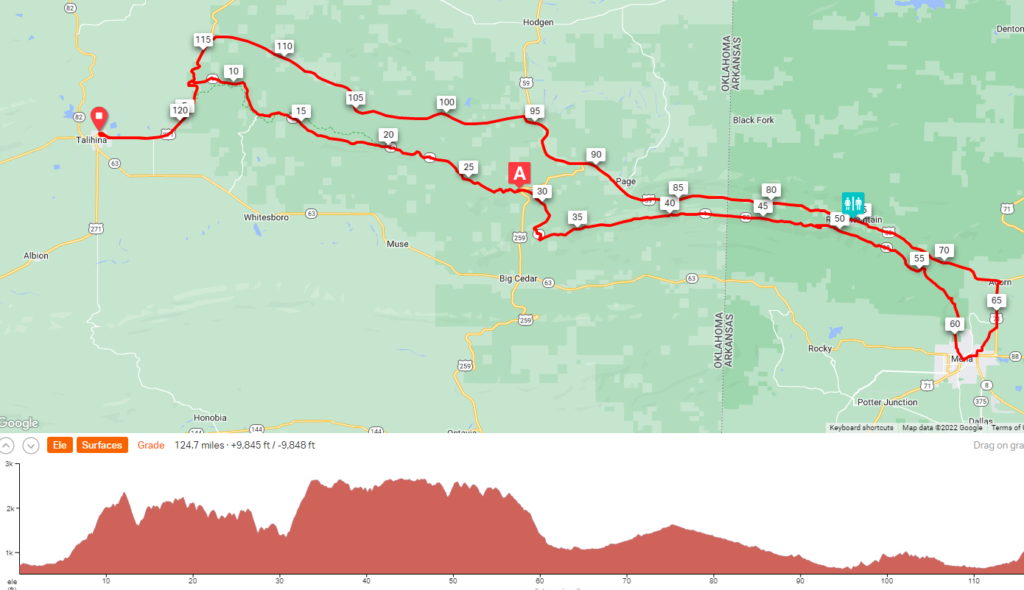 In addition to the one day ride, we're looking to add a two day ride option and more pace groups this year (C & D), doing the route from Talihina to Mena and spending the night in Mena AR, before doing a less stressful ride home the next day.
Many more details to follow as we lock down routes and lodging opportunities for the two day trek. There will be SAG, a necessary item for this ride as you never know when your chain may break or your bottom bracket might give out.
When: Saturday, October 15 and Sunday, October 16 (2 day option)
Where: Start from Talihina, OK (time 7am)
We'll discuss travel options.
Not a member and want to join so you can s hare the fun with us, [JOIN]
Block the dates on your calendar!