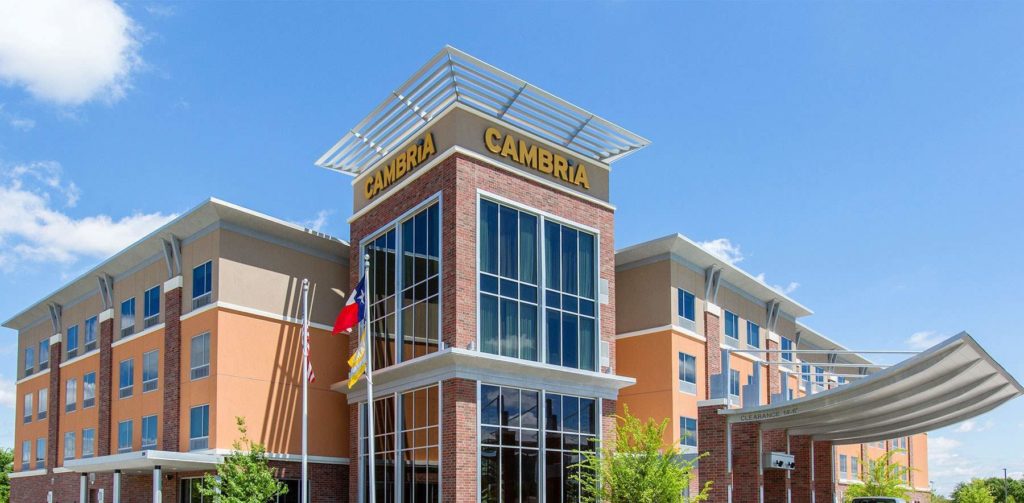 We welcome Cambria Hotels Plano Frisco and their manager your fellow member Mariana Kerr as our newest Platinum Sponsor.  Its so refreshing to have one of our own want to invest in this organization and support the many many good things our organization brings to the community and our members.
We are so proud to add your logo to our colors and receive your support!  Watch for this on our next kit order.
Cambria Hotels Plano Frisco, located at 7500 Parkwood Blvd, Plano, TX 75024, is an upscale all suite hotel offering you the experiences and places that busy travelers appreciate when they're on the go.
The hotel has its own full service restaurant and bar with craft beers and signature cocktails.  And if you want to experience a little more of what's available locally, it is conveniently located close to most of the area's top attractions and business centers.  You are sure to enjoy a memorable stay at our upscale hotel.
Planning an event or have friends or business associates coming into town.  Not a better location or friendlier staff to be found.
Thank you so much for your support for Shawnee Trail Cycling Club!