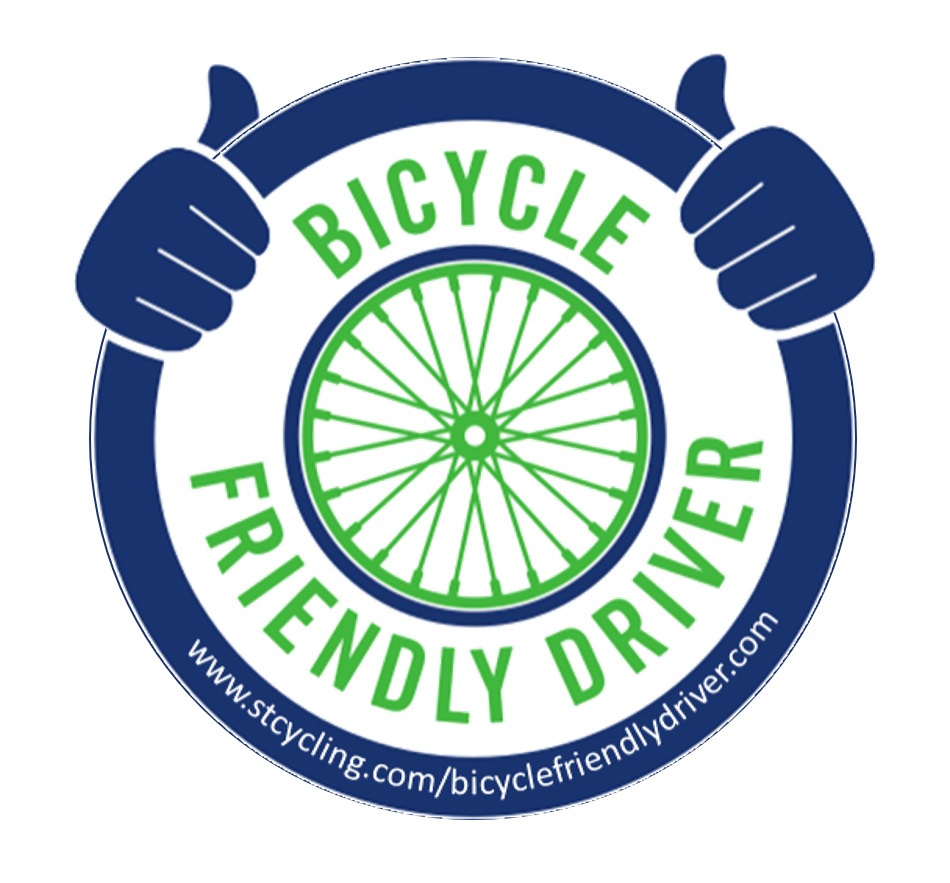 BICYCLE FRIENDLY DRIVER! Its finally here! A class on cycling safety from the motor vehicle driver perspective. Its not because motorists are intentionally trying to harm cyclists, but because most on the road don't know what those on bicycles are allowed to do by law, what they do that they shouldn't and most importantly, why cyclists do what they do on the road.
What is the Bicycle Friendly Driver Class?
In this 1.5 hour class, instructors talk about scenarios that motorists may encounter with people on bikes and to teach them the safest and best ways to navigate each situation. At the conclusion of the course people who pass the exam and sign the Bicycle Friendly Driver pledge become certified as Bicycle Friendly Drivers. This distinction can be displayed on a motor vehicle with a Bicycle Friendly Driver sticker.
This allows us to reach more people and to create a common understanding about the laws associated with bicyclists and motorists sharing roadways.
This class originated in Fort Collins, Colorado following a death related cycling accident. Bike Fort Collins and the city of Fort Collins worked together with a local fleet company to develop an educational program to increase safety awareness and minimize the possibility of future accidents. Groups across the country are rapidly discovering the value of sharing this information. Shawnee Trail Cycling Club is no different. We have a number of cyclists within our organization that have had serious bike-car accidents and know have found it in our best interest to promote safety as best we can.
Who is Leading the Class?
Our classes will be led by League Certified Instructors Greg Thurmond and Mike Keel, along with other Bicycle Ambassadors. As part of the course, Jessica Goodell, STCC Board member, will share with participants the impact of her near death and life changing experience resulting from a horrific multi-car and bike accident.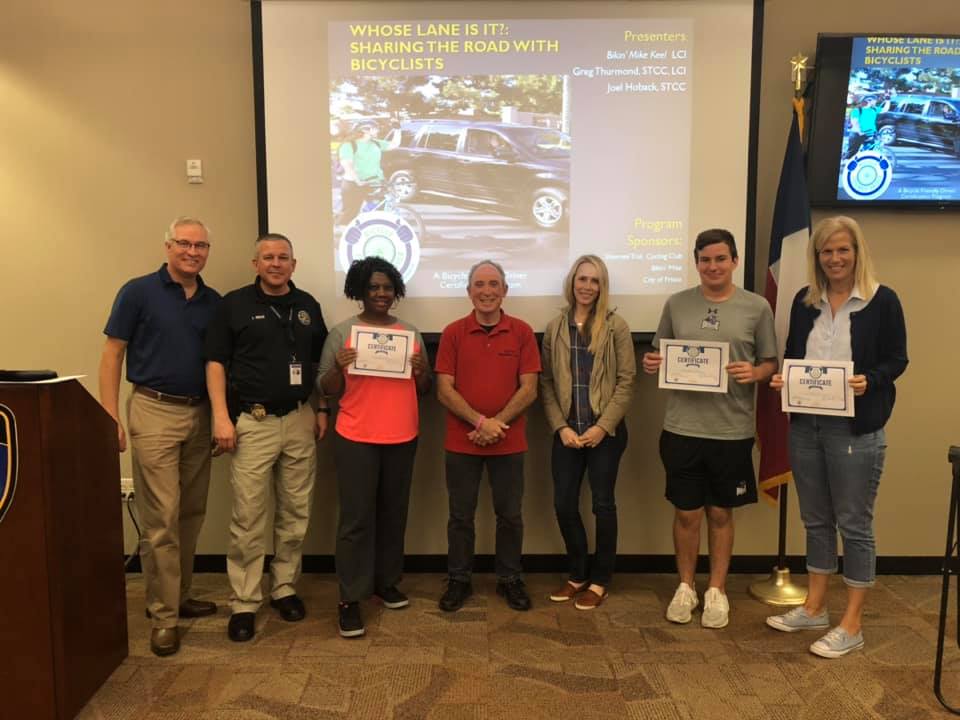 Who can Attend
Anyone is welcome to register and attend this class!
Class sizes will be limited to 20 people and the cost to attend is $5. As part of our mission of education, for 2019 Shawnee Trail Cycling Club is providing scholarships to 200 high school students.
Upon successful completion of the class, participants will receive a Bicycle Friendly Driver certificate and window sticker which can be proudly displayed on their vehicle.
Current class schedule
Our first classes will be offered during the month of May. All May classes are being held at the Frisco Police Department, 7200 Stonebrook Pkwy, Frisco, TX 75034
REGISTRATION IS OPEN!
Help make the Road Safer!
If you represent a business and would like to provide scholarships for your employees, or just want to contribute scholarships for general use, please go here
Want a class to be held in your area?