We're back! Fallbacks are BACK! Slowly, but surely we're getting your favorites back to you. Sunday, July 4th we're bringing back our Independence Day Ride and Social get together, sure to get your Independence Day started with a smile. We offer shorter rides with burgers and hot dogs afterwards intended to give you the rest of your day to spend at the BBQ with family, friends and watch the fireworks.

Start and Logistics
We'll be leaving from Frisco Commons Park at 7:30am, and you'll see some definite differences in our ride signup. The rides are still members only. We need registration to give us an idea of not only ride group size, but how much food to prepare.
Registration will be by pace group (eg. A, B, C, D, Novice). The rides are in the store. Group sizes will be limited to the number of Ride Leaders available! If there are multiple groups for the same pace rolling, we'll let you know at the start which Ride Leader you are with. As always, your family members are welcome to join us for the eats and drinks afterwards, we just ask you leave us a note to let us know how many are coming when you check out on your ride registration. Again, we need that to prepare for the food.
Fallback points will be identified on the route map prior to ride day.
Routes
Routes are in the store and are ready to view and download. The routes have been designed to give fallback options from A to B to C to D. This is the FIRST TIME we've had fallbacks since before the pandemic, so is a big step! This will also give us a little practice for some upcoming announcements for other regular ride options.
Signup
Choose your pace and join the fun! Note: if you don't see any rides or the link doesn't seem to work, make sure you are logged in and that your membership is current
Other Things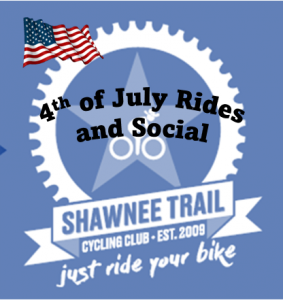 What is a Fallback Ride? For all of our new members and for those that have forgotten, because its been too long (way too long!), STCC has always been known to structure our rides so that there is usually an opportunity to fallback from the pace group you are on to a slightly slower one coming up behind. The reasons for people making use of this vary, but it can be because you are struggling with the faster group or maybe you are trying to move up from your current pace but don't feel you can do the whole route. You can do half the ride with the faster group and then finish with the other, a gradual change. And.. most importantly you do this safely without getting left on the side of the road by yourself.
One last thing is that we do ask anyone that can, bring a side dish (fruit, salad, beans, etc). The club is bringing burgers (including some veggie), hot dogs, bread and condiments. If you're interested, please reach out to our Secretary, Jessica Goodell. She'll help coordinate so we don't have 20 dishes of the same item.
Definitely looking forward to getting back together once again for one of our popular events.