These items donated from various sources are being offered as part of our Scottish Rite for Children fundraiser for 2022. Winning bid, minus processing fees, will be transferred to Scottish Rite for Children.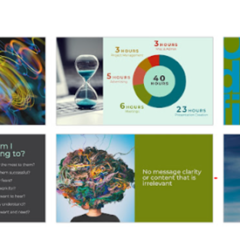 Jody's How to prepare a perfect PowerPoint
Jody is a professional presentation creatologist, working with small business owners up to c-level executives in large companies to create powerful presentations. Sales pitches, technical training, or keynotes, she can help you communicate your message in a simplified and visualized way. She has worked with many companies including Tyler Technologies, Motorola, The Container Store, 304 Coaching, Hearts On Fire, Charles Schwab, New Horizons, and many more. If you'd like to learn concepts to transform boring bullet-points into creative content, flat facts into seasoned storytelling, and spiritless slides into engaging experiences, this package is for you.
Package includes
·         A 1 hour one-on-one presentation training
·         A 1 hour presentation consultation
·         A 15 slide new presentation or a 30 slide makeover
Auction Expired
Only 1 left in stock!
Expired