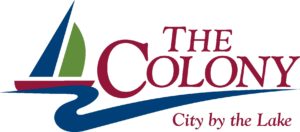 The Colony
This is a relatively quiet community that has a growing cycling presence.  Sitting on Lewisville Lake and out of the way of most major bike routes, most cyclists outside the city don't even know its there.  Shawnee Trail Cycling Club has discovered the good streets, wonderful views of the lake and growing cycling infrastructure.  As promised, we'll give you just a snapshot of what this city has to offer to those on the bike.
Infrastructure
Accomplished under the radar of general cycling news, The Colony has done some very unique things with its on and off street bike routes.  It is impressive that the city has used a combination of city side streets, new off street trails and sharrows to make a complete and usable system.  Generally around the country, cities will either tear up these side streets, find a way to build new bicycle routes, or just put the bike trail implementation on hold.  The Colony has made some major strides.  Take a look!
Connector
If you've been on the Monday or Wednesday Shawnee Trail Cycling Club rides, you are very familiar with the Connector, a hike and bike path that gives safe passage between The Colony and Frisco, keeping you off the main thoroughfares.  This is used by bicycle commuters from West Frisco headed to JC Penney, Frito Lay and soon to the new Toyota headquarters.  It is also shared with students of BB Owen Elementary headed to and from school.

Recreation and fitness "By the Lake"
The Colony offers a special perspective for outdoor activities when given its lengthy shoreline along Lewisville Lake.  Access to Stewart Creek Park is free, yes FREE, to those entering on foot or by bike.  Scenic and cooler most times of the year.  The smell of hamburgers and hot dogs on the grill as you ride by makes you want to stop and meet new friends.
The Shoreline Trail
The Shoreline Trail is a 3.5 mile trail of crushed granite and concrete that follows the shore of Lewisville Lake.  The views of the water, wildlife and protected wetlands make your bike ride something to remember.  This is a great place to take the family or just get out for a solo ride and relax.  There is a bicycle repair stand located at the trailhead with a tire pump and tools for minor repairs.
The Tribute Shoreline Trail
This trail, an extension of The Shoreline Trail, is a local gem.  It is a 4.5 mile, 10 foot wide trail that winds through the Old American Golf Course and Wildlife Habitat  Area of the peninsula.  Great care has been taken with trail routes and materials to have minimal impact on the wildlife and terrain, making for another great opportunity for cyclists, walkers and runners to get out and enjoy the outdoors.  There is also bicycle repair stand located at the trailhead with a tire pump and tools for minor repairs.
City of The Colony http://www.ci.the-colony.tx.us/