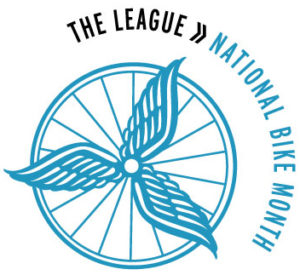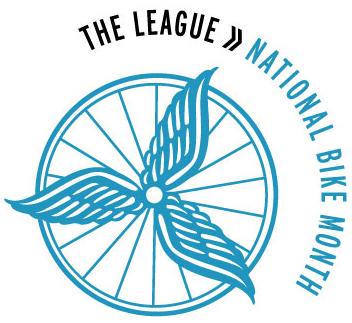 Of course, we all belong to the BEST Cycling Club!  It's what we all say, regardless of which club we belong to. We've found a group of people of like mind that have the same perspective of camaraderie and purpose on and off the bike, whatever that may be.
There are many types of cycling organizations from which you can choose. Are you an aspiring cycling racer or triathlete? Does randonneuring interest you? Do you know what randonneuring is? Are you looking for a recreational riding group that has rides that help you build fitness? Are you a mountain biker, track cyclist, endurance athlete – the list goes on and on and on.  Some organizations, like BikeTexas are focused solely on advocating for cycling through education and legislation.
When selecting a club, its important to consider how involved the organization is within the communities. Some clubs are incorporated as non-profits and others are formed as simple social organizations. Do their rides have a good reputation for safety and following the law? Questions, questions, questions… And, so many choices.  Each type of club has its advantages.  Pick one that suits you.
Why join a club at all? You may think you can get the same enjoyment out of cycling by just being solo. This is a nice short video from a guy that was planning to do both Lotoja and Leadville. He shares his reasons for joining a club.
Riding with friends or in a group is still some of the most fun you can have on two wheels!
All types of organizations are available in our area. We are so fortunate to reside in such a cycling rich area of the country. We have the weather – c'mon now, stop whining about the heat, wind and cold (the Texas Triple Threat) – it's much more temperate than other areas of the country. The terrain is pretty tame, without a lot of hills, but don't let that fool you.  Riding across flat terrain into one of our 30 mph headwinds makes the ride as challenging as any climb.
Bicycle clubs have been around as long we've had bicycles. Within ten years of the introduction of the bicycle in France in the 1860's, bicycle clubs were sprouting up all across Europe. People discovered it was fun to ride with others that shared their passion and for fitness, there's nothing like a little friendly competition. The first clubs to appear in the United States were in the Boston area(Boston Bicycle Club, created on Feb. 11, 1878), but other clubs were rapidly formed across the country. There is no definitive count of how many clubs exist today in the US, but its for sure there are hundreds of organizations of all types and sizes.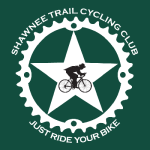 Shawnee Trail Cycling Club (STCC) was formed in 2009 by a core group of five cyclists that felt there was a need for an organization that focused on the recreational cyclists and the use of the bicycle for fitness and as an alternative mode of transportation. STCC was incorporated in the State of Texas and formed as a 501(c)3, non-profit organization. This type of organization was selected for a number of reasons, mainly because it allowed us to work easily with communities and companies that simple social organizations never get to experience.  From a political standpoint, this type organization allows us to lobby for cycling issues, but bars us from campaigning for individuals. This keeps politics where it belongs and lets you "Just Ride Your Bike!" .
From Day 1, the club was involved heavily in surrounding communities, youth and adult cycling education and, most importantly the promotion of safe, controlled group rides.
In 2009, your only scheduled opportunities to ride with Shawnee Trail Cycling Club were the Thursday and Sunday rides. Average attendance on Thursdays during that first year was 10 for the summer and 6 for the winter – that's right 6 TOTAL.  Today, it's not unusual to see over 150 cyclists in five pace groups on Tuesday and Thursday nights.  Given that we force groups to split when the number exceeds thirty, you may see 8 or more groups on the road at any one time during the week.  
Word does get around!
STCC offers rides 6 days a week with multiple pace groups accommodating cyclists from beginner to the most experienced. Membership has grown from the initial five to around 220.  If you want to join one of the fastest growing clubs in North Texas - Hop on!
Do we have the best club?  Of course, we do!
Does STCC fit you?
Hopefully, but if not find a club that does and "Just Ride Your Bike!"
That's what this is all about!
---
Oxford University Cycling Club 
Peterborough Cycling Club (oldest ACTIVE club)
NY Times Bike Club History perspective