Not a current STCC Member, join here!
For discounts provided, your membership with Shawnee Trail Cycling Club must be current and you must present proof of membership at checkout time.  To get this proof, login to our website and go to the Welcome page.   If your membership is current your page will look something like this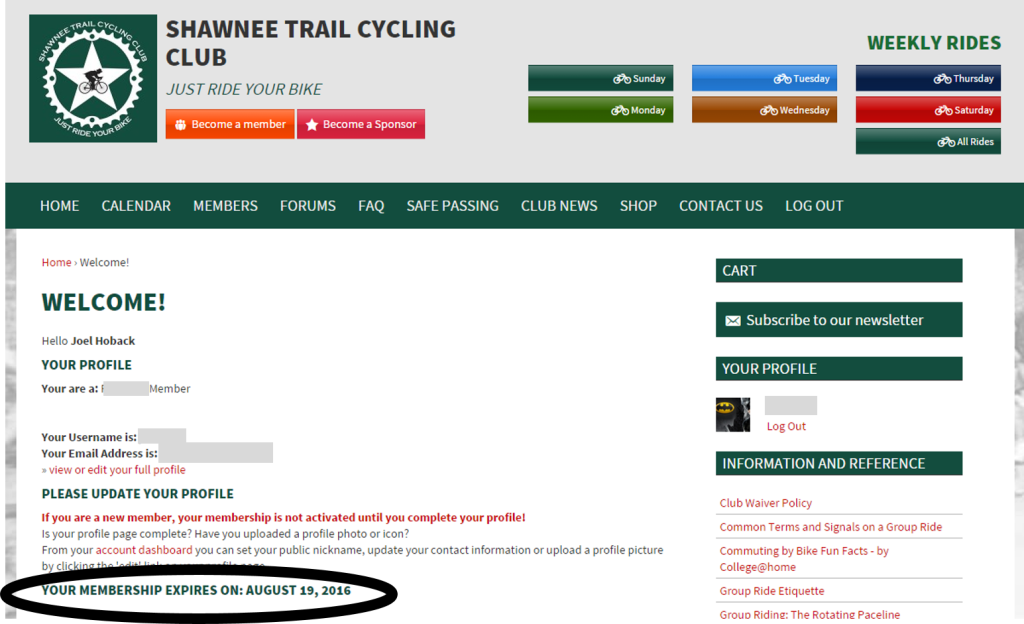 Print the page and present it at checkout!