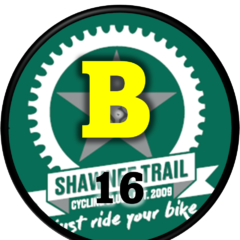 Ride 2022-08-18 B Dustin Palmer Wed 07:00 PM-R
Aug 18, 2022 7:00 PM
Ride Leader: Dustin Palmer
Pace: B
Distance: approximately 29 miles
Max Group Size: 16 Difficulty: 10
Start Location: Frisco-CTEC 9889 Wade Blvd, Frisco, TX 75035
By submitting registration for this ride, you acknowledge that you have read and agreed to all conditions within the attached waiver. (click on waiver image to enlarge).
---
IMPORTANT INFORMATION, PLEASE READ:
If you are not registered for one of the open spots, meaning if your name is not on my confirmed rider list, you will not be allowed to roll out and ride with us.
If you register, show up for the ride! If you cannot attend, please CANCEL at your earliest opportunity so others can have a chance to join. If you registered and don't show for the ride, and don't cancel there are penalties. 2-times no-show, you will be blocked for a period of time and not be able to register for future rides. Be considerate of your fellow riders and make wise decisions as to what ride you select.
There are no drop backs on most of our rides. Have a contingency plan if you need a ride home.
We appreciate your understanding and cooperation
---
$

0.00
15 left in stock
Add to cart