What do you get by being a member of Shawnee Trail Cycling Club?  Of course, you mean what more than being a part of one of the fastest growing and respected cycling organizations in North Texas.
Peace of Mind
Supplemental Insurance.  STCC maintains a supplemental health insurance policy for our club.  Rarely used, but in the unfortunate case of an injury on a club supported ride, this insurance is designed to cover much of your out of pocket medical costs.
Liability Protection.   We require that everyone on our rides agree to a "Release and Waiver of Liability, Assumption of Risk, and Indemnity Agreement".  This agreement provides benefit to members and non-members participating in our rides and events, with a general agreement for all to hold each other harmless.  Members agree to this when they join/renew.  Non-members are required to agree to these terms through a signature at each ride.
Trained and Certified Ride Leaders.  In 2015, the STCC Board of Directors approved the implementation of a formal certification process for all Ride Leaders.  Although we take great pride in having the "cream of the crop" leaders, we have developed a certification process to ensure safety through consistency and application of best practices.
Organized and well run rides.  Behind the scenes, while you are having fun and gaining fitness, STCC leadership stays intimately involved in rides offered by our club.  Training, ensuring consistency in methods, maintaining best practices, addressing route issues are all a part of your ability to join us and Just Ride Your Bike.
Member Discounts
This is a summary of discounts offered.  For specific discount amounts or percentages offered, click on the business name.
Richardson Bike Mart.  Rewards are offered to members for much of the merchandise offered by Richardson Bike Mart, also one of our Platinum Sponsors.
Coker Legal Family Lawyers. In addition to their generous financial contributions as a Platinum Sponsor, CokerLegal Family Lawyers is also offering discounted legal services to verified club members.
Family Health Market.  The owners of Family Health Market are offering discounts on all smoothies and supplements.
Lumos Helmets.  Shawnee Trail Cycling Club has arranged a discount on each helmet purchased from Lumos.  Lumos also provides a generous "no cost to you" donation to STCC for every purchase.
Perky Paws Pet Hospital.  Dr Stephane Farmer is offering a special discount on all veterinary services to club members, as a Friend of Shawnee Trail Cycling Club.
Wicked Fast Sports Nutrition.  Club members are being offered a discount on all products. This does require a special code, which is sent to each member at the time you join the club.
Sigel's Fine Wines.  Sigel's is offering Shawnee Trail members a discount on all wine purchases. This applies to in-store purchases only and you must present proof of membership.
VeloInk.  VeloInk offers a significant discount on all products to Shawnee Trail members.
RidewithGPS Premium Features.  With our club membership at RidewithGPS, members are given access to features that are only part of a Premium (paid) account with RidewithGPS.  This is provided to current members at no charge.  Already a STCC Member, go here for details.
Careflite Caring Heart membership discount.  This deeply discounted membership rate ensures that you have coverage for emergencies that require you to be transported by helicopter, fixed wing aircraft or ground transport (in areas covered).  The out of pocket costs (even with regular insurance) can exceed $10,000, but is covered in full with this membership.  Apply today!
Where do my Membership dues go?
Your membership dollars are used to provide you and your club the best benefits possible, ensuring safety, respect and continued growth.  Where do your contributions go?
Club infrastructure, including insurance, banners, tents, trailer, website support, financials and ride support.
Community involvement, including Bike Rodeos and donations of  bicycle parking and repair facilities.  Shawnee Trail Cycling Club is a member of the Chamber of Commerce in both Frisco and The Colony.
Affiliations with cycling organizations, including the League of American Bicyclists and BikeTexas.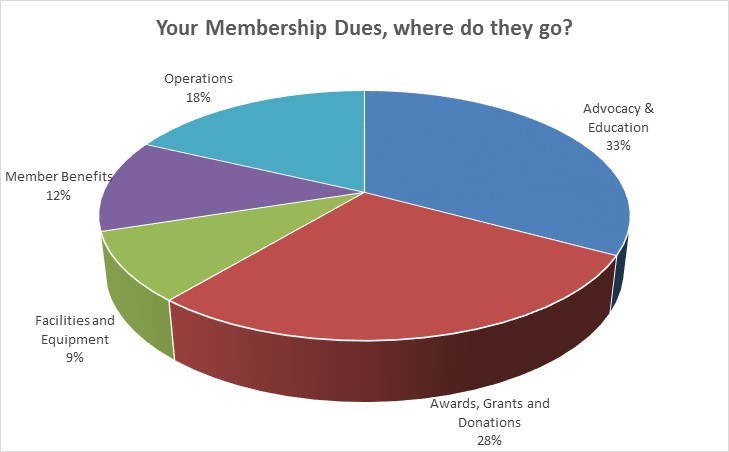 Community Involvement
Adopt a Street.  Shawnee Trail Cycling Club believes in giving back.  We have adopted two streets, one in the City of Frisco and the other in The Colony.  These are two of the communities where we spend a fair amount of time on our bikes.   Frisco is Main St from DNT to the feed mills.  The Colony is Lebanon Rd from Boyd to the trail head of the Tribute Shoreline Trail.  Highly visible areas, with signs touting our club name at each.
Volunteer Opportunities.  Because we are a recognized 501(c)3 non-profit organization, any volunteer hours qualify for community service hours, like those required by most local school systems.  Bring your kids to help at one of our events and every hour will count towards that requirement.
Community Relationships.  We are involved in Bicycle Advisory Committees, Hike and Bike Master Plan development and other roles in city governments that are critical to the development and maintenance of bicycle and pedestrian infrastructure.  Additionally, we meet regularly with local law enforcement agencies and other government groups.  Our goal is to be a proactive organization, maintaining relationships - not talk only when there's a problem.